EAA MAP NORMAL 5.0.5 ALPHA [1.32.x]
Author:
Tacsi68
| Date: 9-11-2018, 18:25 |
Views:
382 |
Comments:
0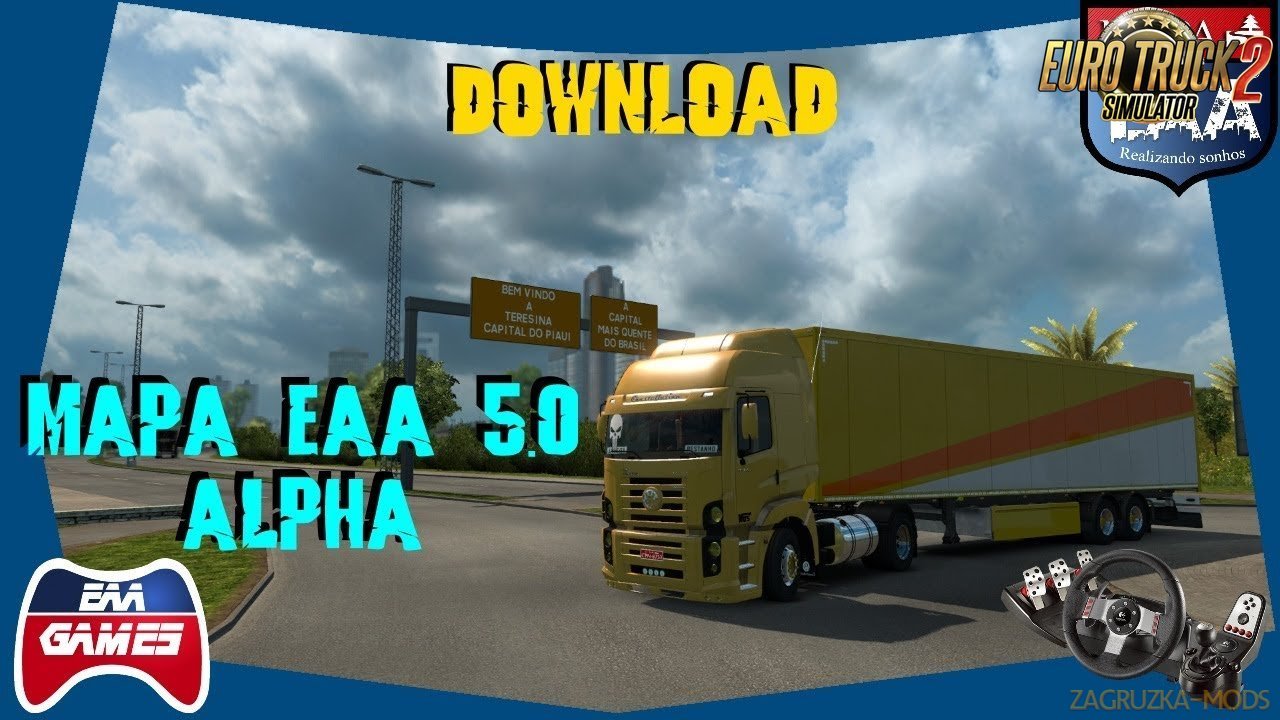 Description about « EAA MAP NORMAL 5.0.5 ALPHA [1.32.x]: »
Map of Brazil EAA NORMAL 5.0.5 ALPHA for Ets2 1.32.3.14s Most Grand update!
The most grandiose update of the map for 10 years of its existence in the game!
Install help:
Remove the EAA Map file 5.0.4 and the bitrens file and place the new files.
Enable in the mods manager.This change will get you back to the garage.
Added: 
- 149 new cities. 
- About 31 thousand kilometers of new roads. 
- About 3 thousand km. with a soil coating. 
- All 27 states of Brazil are covered. 
- Only 473 functional cities and more than 70 thousand kilometers of roads.
Blue marked cities in EAA version 4.6 
Orange, new cities EAA 5.0.5 Alpha
Be sure to connect two files, in order in the manager: 
1. 
MAPA_EAA_V5-0.5.scs
 (MANDATORY)
2. 
MAPA_EAA_V5-0_BASE.scs
 (MANDATORY)
Additional file: 
PACK OF BITRENS AND RODOTRENS F-SAMP (OPTIONAL) UPDATED DAY 09/10/18
Archive: COMPANY 5-0.rar for modelers. 
Share / Download EAA MAP NORMAL 5.0.5 ALPHA [1.32.x]: