Author:
Tacsi68
| Date: 9-02-2019, 11:34 |
Views:
75 |
Comments:
0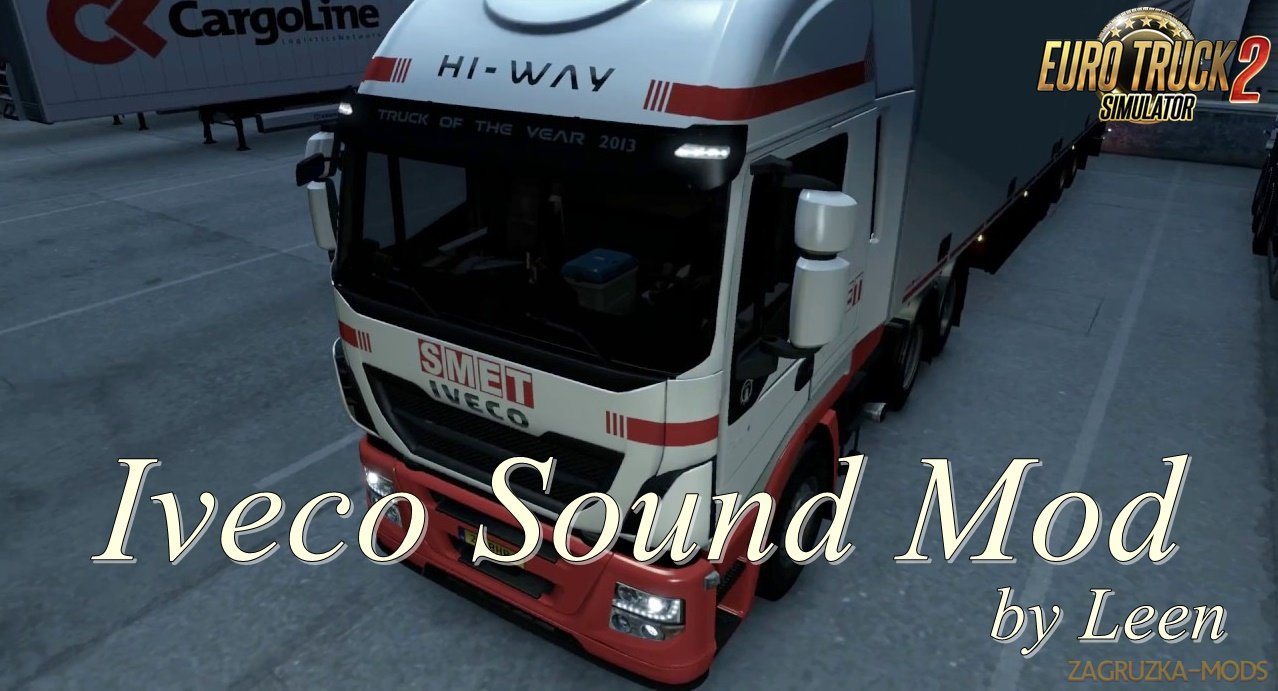 Category - ETS 2 other mods
Description about Iveco Sound Mod by Leen:
Realistic Iveco Sound Mod for Euro Truck Simulator 2 game. 
This is a small update to this sound mod, thanks to Andrei Obreja 
I add real life Iveco blinker and switches sound to this sound mod.
New Changelog
(08-02-2019)
:
- New real life Iveco blinker soud
The Load order 
-Tire sound mod
-Iveco Sound mod
-Iveco DriveTrain Revision.
PLEASE RESPECT THE AUTORS WORK AND KEEP THE ORIGINAL DOWNLOAD LINK!
Share / Download Iveco Sound Mod by Leen:
Vkontakte
Facebook
Тwitter
Pinterest