Volvo FM fix v1.1 by galimim
Author:
Tacsi68
| Date: 27-02-2019, 18:19 |
Views:
142 |
Comments:
0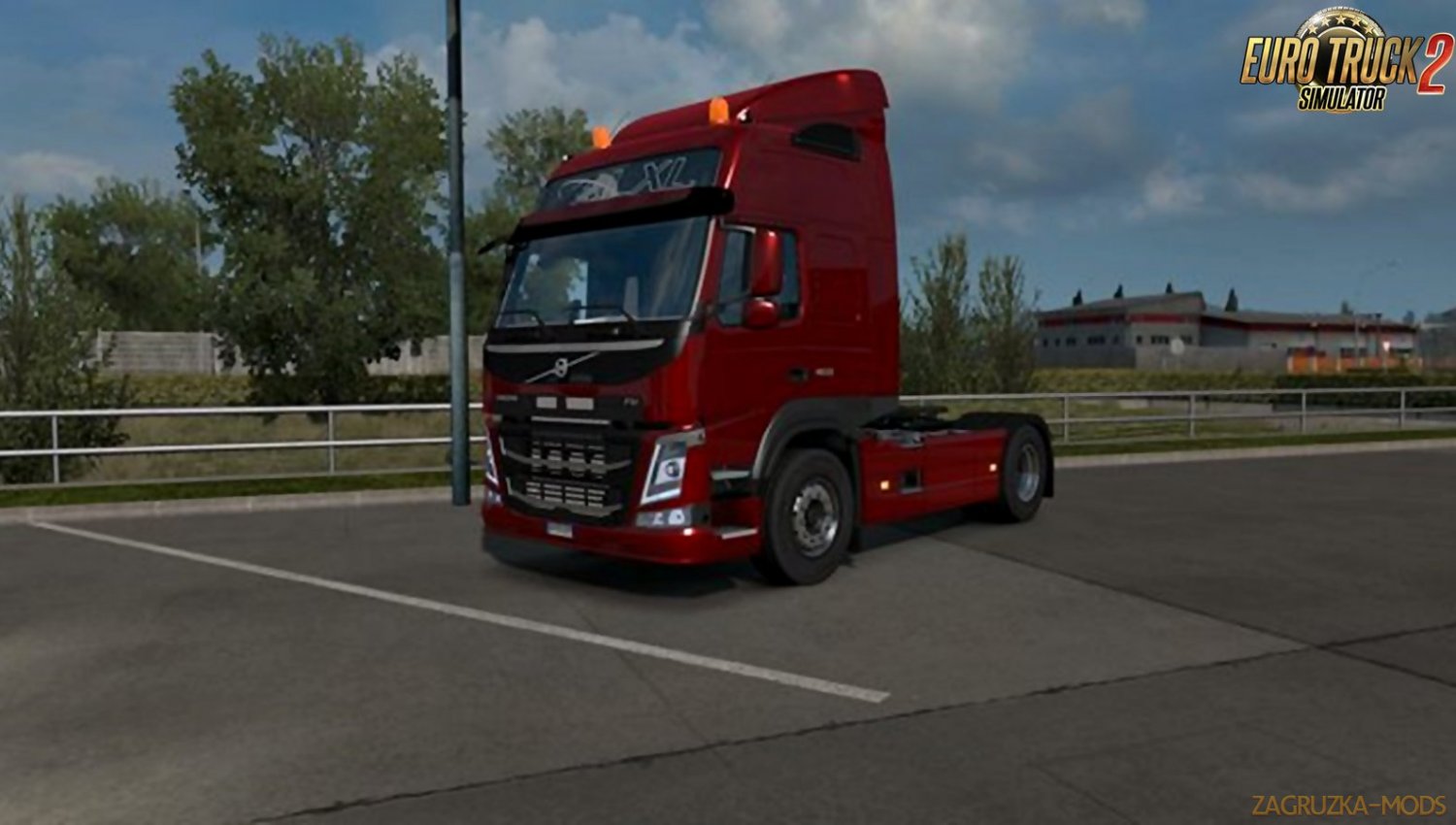 Description about Volvo FM fix v1.1 by galimim:
Volvo FM fix v1.1 by galimim for Ets2 1.34.x game version
Here is a Volvo FM Euro 6 originally by jekich1 & Stas556 3.2
The model is quite heavy on the hardware! I have reduced the amount of vertixes for 1/3 but it is still 
not for those on the lower end of PC specs
Unfortunately, I couldn't find any Euro 6 FM with a proper interior, so I have changed it 
so it uses the FH 2012 instead of FH 2009 like it was originally. If there are any modelers 
that would be willing to make it (I just need models, the rest I can do myself), send me a PM. 
Change Log from original mod:
Changed models to volvo_fm
Changed def files to volvo.fm
Added support for trailer cables
Added support for advanced coupling
Added correct engines and gearboxes
Added badges for each engine
Cleanup of model
Cleanup of textures
Separated spoiler from the cabin
Changed Interior to FH 2012
Added and corrected flares
Added Day cab
Added Interior for Day cab
Added Sleeper cab
Added Interior for Sleeper cab
Separated front fenders
Added painted fenders
Added icons for major parts
The mod also will include some tuning but it will all be reused FH 2012 stuff, so fitment position might not be 100% accurate.
The mod includes:
-3 Cabs
-4x2 chassis
-6x2 chassis
-6x2 tag chassis
-6x4 chassis
New version 1.1:
 - Fixed UK interior mirror
- Fixed different paint shade on mirror and sunshield
- Fixed headlight glass tint
- Changed licence plate locator names
- Changed intensity of all painted parts
- Fixed wipers
Version 1.0:
  - Original mod
The templates are included in the mod as a .psd, .jpg and .png files.
Please report any bugs and any other mods you wish to use this mod with, and I will try to make it happen
Thanks to Vabis22 for providing me with multiple versions of FM mods that I could use to put this together.
Respect the work and don't reupload without permission! 
Share / Download Volvo FM fix v1.1 by galimim:
Vkontakte
Facebook
Тwitter
Pinterest