Author:
Tacsi68
| Date: 15-03-2019, 11:59 |
Views:
87 |
Comments:
0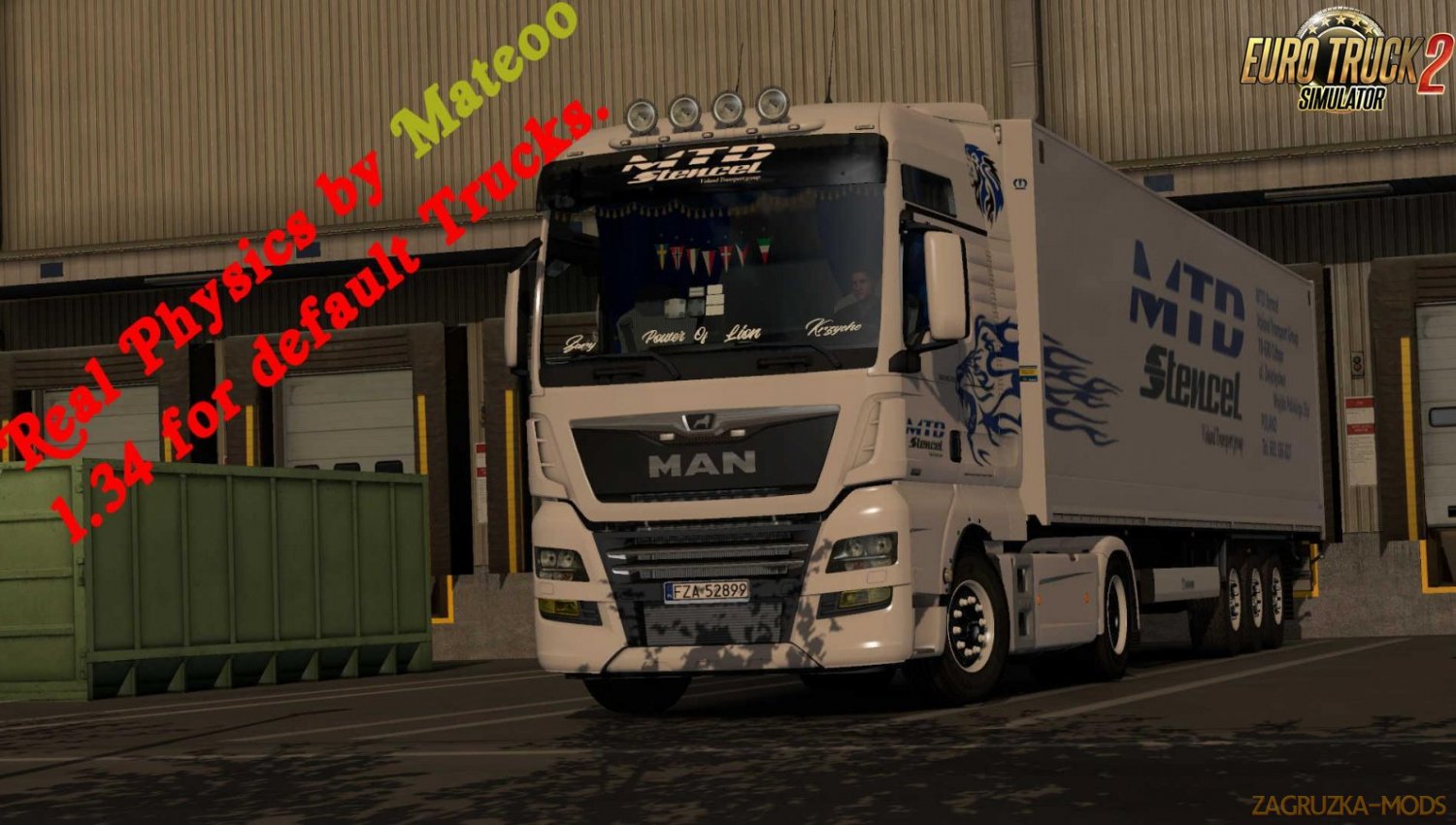 Category - ETS 2 other mods
Description about Real Physics by Mateoo:
Real Physics by Mateoo for Ets2 1.34.x game version
Real Physics by Mateoo, works with default trucks. 
You need to change values in your profile with notepad.
My documents > Euro Truck Simulator 2 > profiles > [Your Profile] > config > right mouse button and edit by notepad
We looking for those values and we change it, default values = 1
uset g_suspension_stiffness "0.55"
uset g_trailer_stability "0.45"
uset g_truck_stability "0.35"
Save and exit. Now just run your game and enjoy physics.
Tested on 1.34.x game version
Screenshots Mod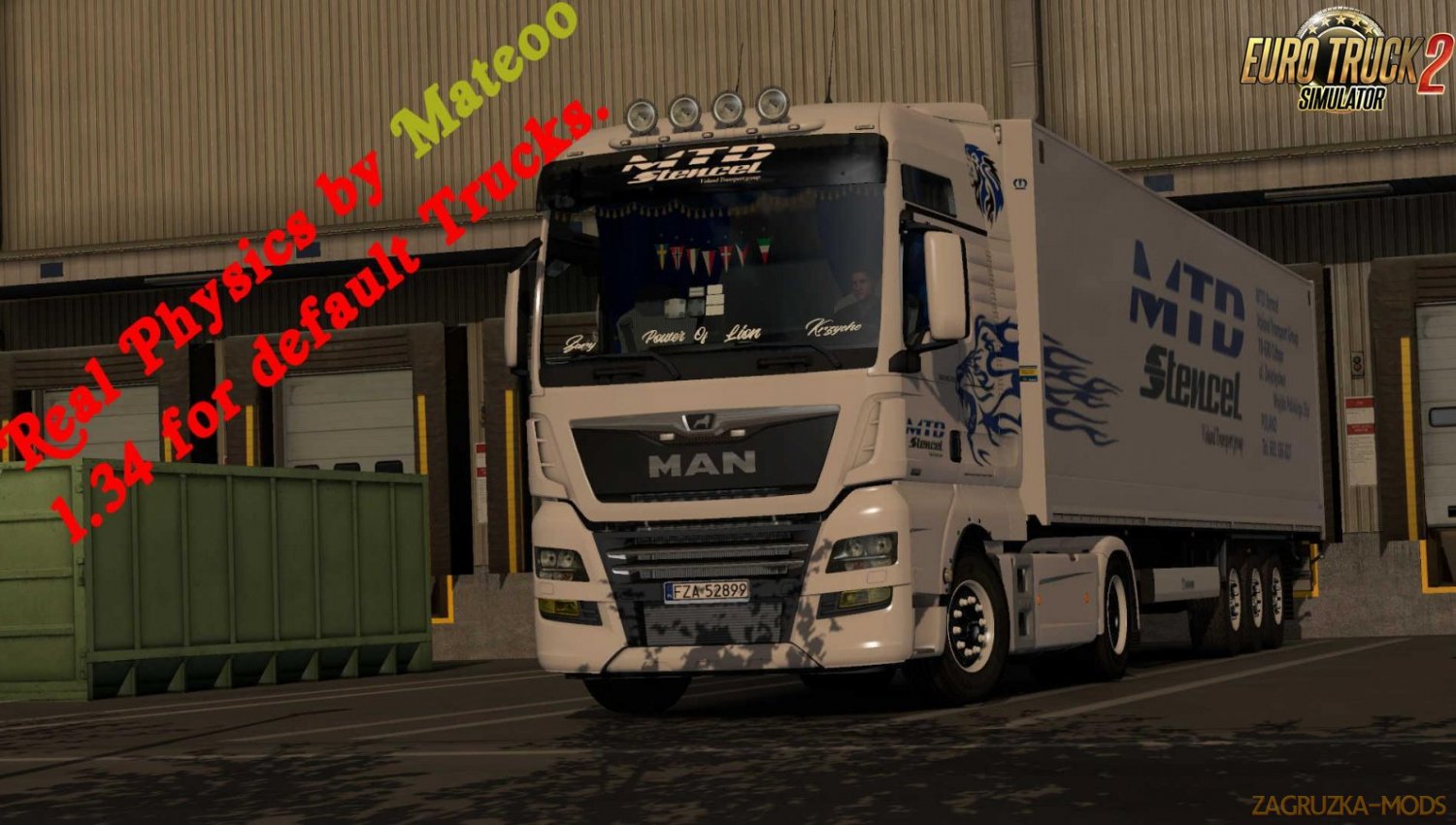 Share / Download Real Physics by Mateoo:
Vkontakte
Facebook
Тwitter
Pinterest