Atac Map v1.0 for Spintires: MudRunner
Author:
Zagruzka
| 19-07-2019, 12:41 |
Views:
665 |
Comments:
0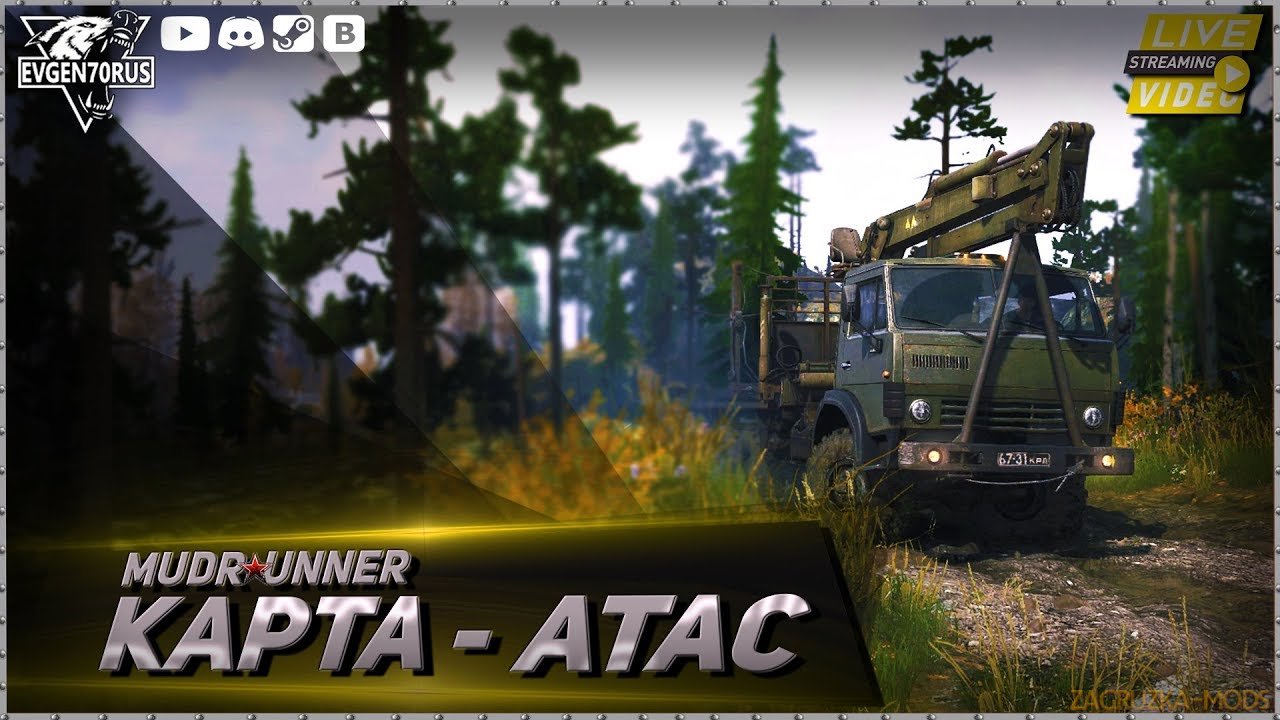 Category
-
SpinTires Mud Runner Maps
Credits: - Mihail130ZiL
Download mod Atac Map v1.0 for Spintires: MudRunner game.
Info about the mod:  
A great addition added to the game Spintires MudRunner is Atac Map for

v22.03.19

game version, which can be downloaded for free and without registration. You can also see other fashion from the category Maps for Spintires or go to the main section Spintires games.
I invite you to take a ride on my regular map, everything is on the map according to the standard of the game, but you can get lost because of the many intersections of roads, I advise you to check the map first, there may also be problems with the fuel, so take a car with additional tanks. Or it will be necessary to work on the fuel truck. The roads are deceptive, neatly in the corners, it's a shame when you lie on your side just before the sawmill, but I think you are professionals and this will not happen.
- 6 sawmills
- 9 cars (4 for replacement)
- 2 garages (open and closed)
- 1 refill
- 2 loading points
- 1 automatic logging
- Made under default (all-wheel drive)
- Summer and autumn
- Size 32x32
- There are third-party objects
Installing the map:
- Download mod map "Atac Map" and unpack.
- Transfer the received folder Media to the folder with the game, agreeing with the replacement of files.
- Go to the Appdata / Roaming folder and delete the Spintires folder, thus clearing the cache (It is not always necessary).
- We start the game and play.
Install:
Move the folders billboards, classes, levels, meshes and textures to the Media.zip archive in the root folder of the game or in the Media folder
Tested on game version 

v22.03.19