Renault Major edited for Ets2 [1.35.x&DX11]
Author:
Tacsi68
| Date: 3-09-2019, 12:36 |
Views:
135 |
Comments:
0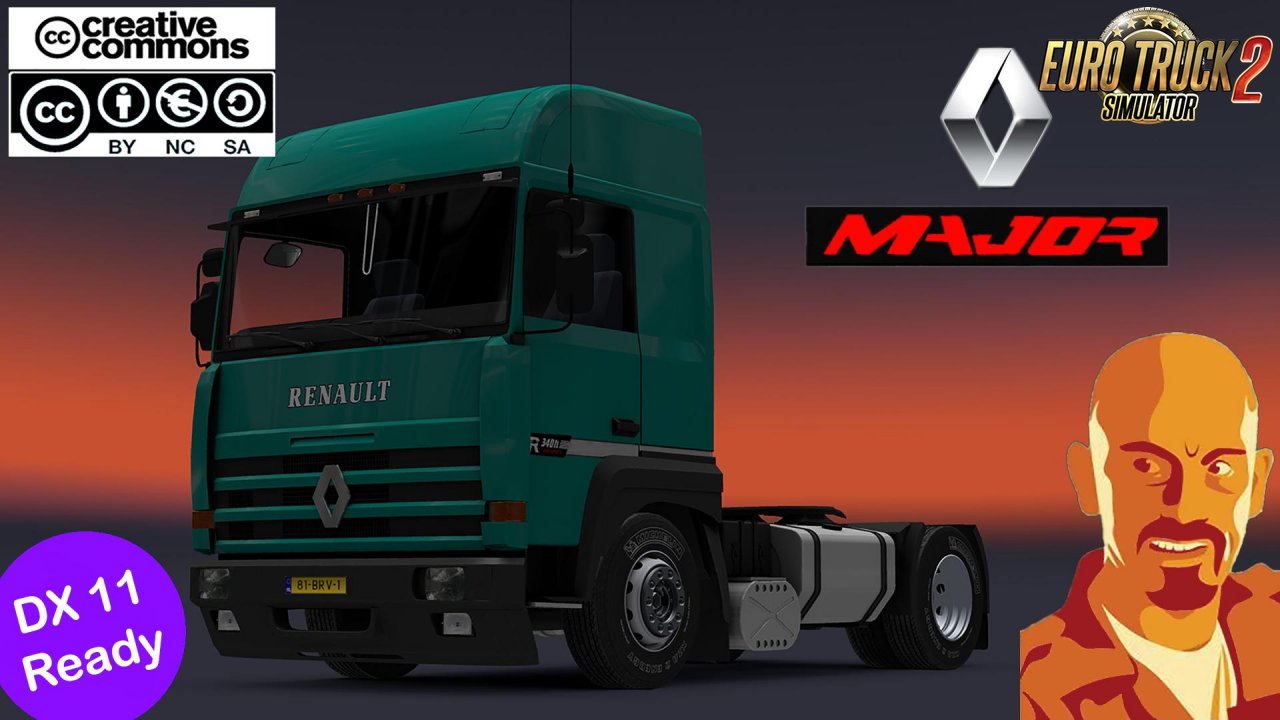 Credits: - CyrusTheVirus, Danil Shamshura, Fenix, ETS2Reload, LynxKrix.
Description about Renault Major edited for Ets2 [1.35.x&DX11]:
Renault Major edited for Ets2 1.35.x & DX11 game version
New changelog:
-Updated to 1.35.x & DX11.
-Ui shadow corrected.
-Adjusted speedometer.
-Windshield wipers fixed & upgraded.
-Improved compatibility with other mods.
-Improved cabin lights.
-Deleted innecesary files.
-Added missing air horn sound.
-SiSL Megapack addon INCLUDED.
You need SiS'L megapack to have all the cabin accessories available.
Please inform about bugs/errors. Thank you.
cyrusthevirus2016@gmail.com
SUPPORT ME WITH A SMALL DONATION: www.paypal.me/cyrusth3virus
MOD PROTECTED BY CREATIVE COMMONS LICENSE V4.0.
YOU CAN SHARE FREELY BUT ONLY USING THE ORIGINAL LINKS.
UPLOAD THE FILES TO OTHER SERVERS IS NOT PERMITTED.
Share / Download Renault Major edited for Ets2 [1.35.x&DX11]: