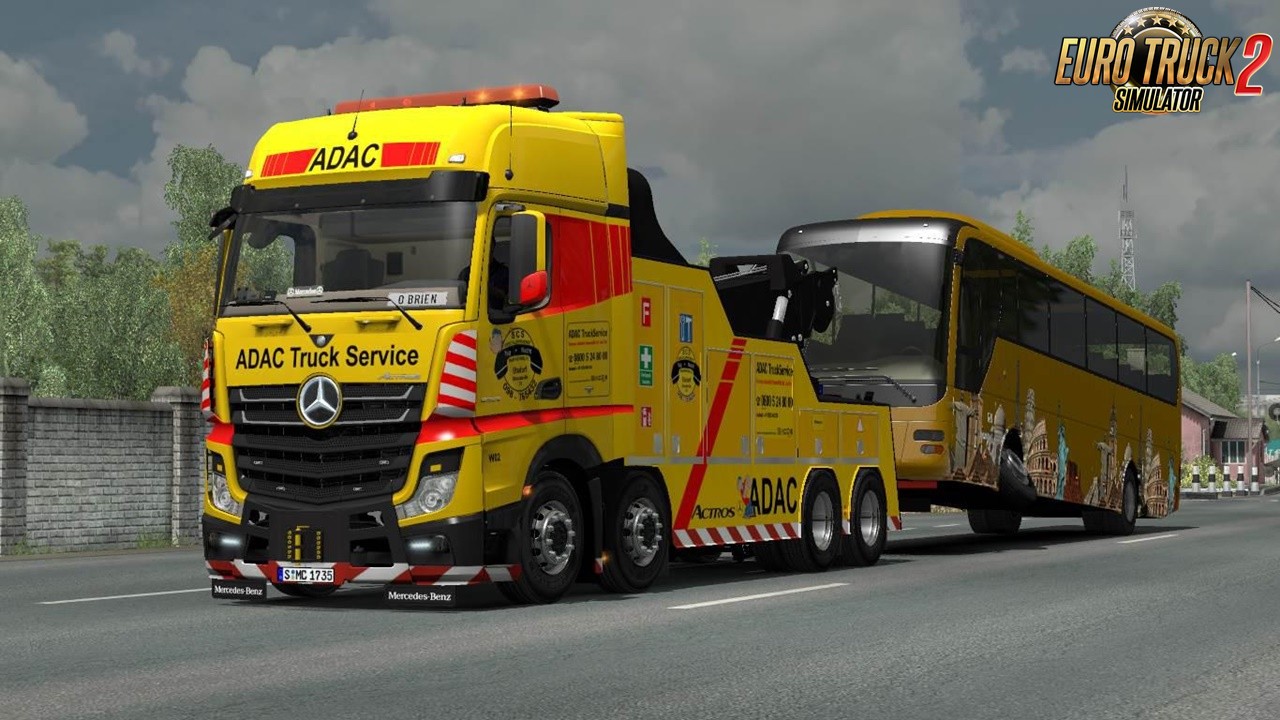 Download MB Actros MP4 Cranetruck (1.35.x-1.36.x) for ETS2 | Euro Truck Simulator 2 game. 
Features:
- Added 3 Scania trailers with three colors and registered all the trailers in traffic. 
There are 13 trailers in Traffic now.
- Added skin Crane Truck ADAC.
- Shortened long file names.
- Corrected, adapted for ETS2 1.35.x and registered all trailers in the traffic:
- Added by: Crane Truck Skin ADAC, replaces the existing skin.
- Own tuning.
- Its chrome wheels.
- It catches almost all trailers.
There may be a conflict with the new DLC Actros Tuning Pack (not tested).
*It is recommended that you disable the extended trailer hitch function.
Credits:
1. Mercedes Actros MP4 Crane Truck:
CyrusTheVirus (Actualizaciones y mejoras), Laxi (chasis de camión grúa),
AU44 (ruedas), Solaris36 (skin), SCS (modelo 3D MB MPIV).
2. Trailer Load Pack for Crane Trucks:
CyrusTheVirus (Integración, adaptación de modelos a trailers y mejoras),
DragonModz (Autobús Man roto), 
Seagull (Mercedes Actros roto), 
SCS (Camión americano roto), 
RoadHunter (Autobús urbano averiado), in traffic: losevo58
3. Crane Truck Skin ADAC: Buffalo Logistics 
Tested on 1.35.x-1.36 beta game versions