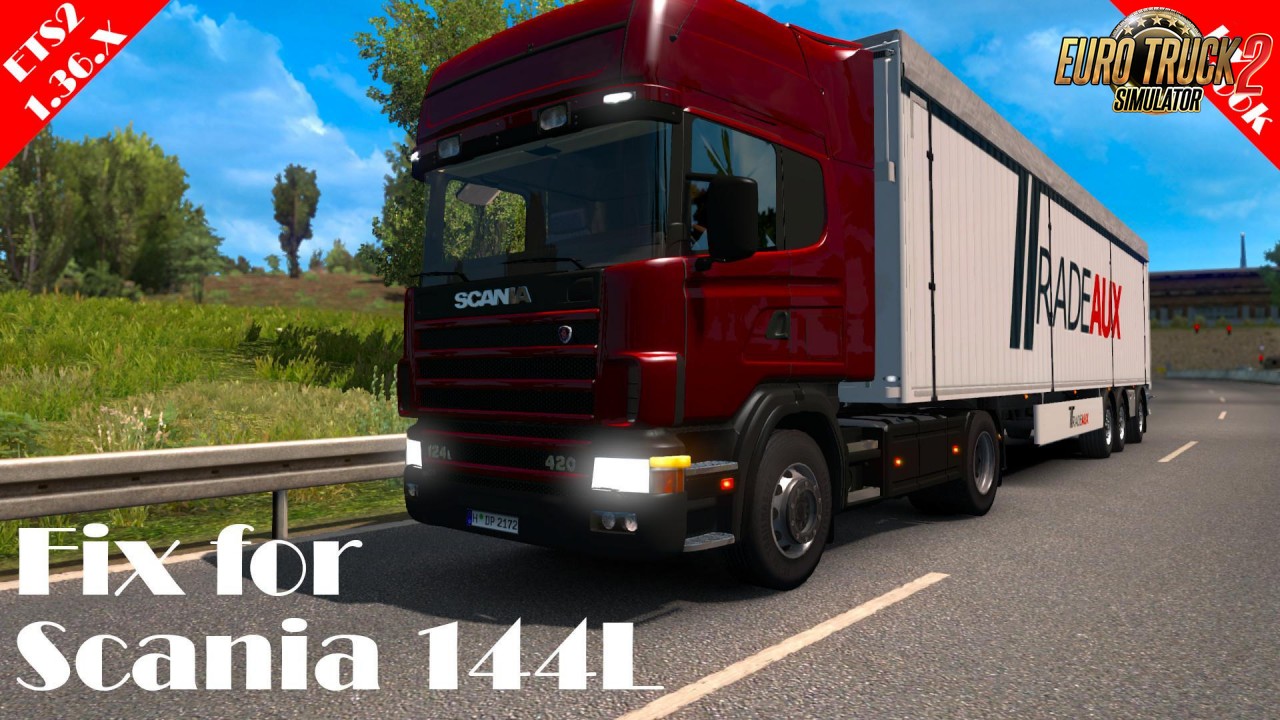 Download Truck  Scania 144L and FIX (1.36.x) for ETS2 | Euro Truck Simulator 2 game.
Features:
This mod add truck
Scania 144L
by Satan19990 & Vovangt4 and
Fix
for Euro Truck Simulator 2 v.1.36.x
In this mod you have the original truck mod and fix (1.36.x) for work properly.
In order for it to work properly please place the FIX just above the original mod of the truck.
The truck can be found in all Scania dealers
Available for some quick jobs.
Tested on 1.36.x game version