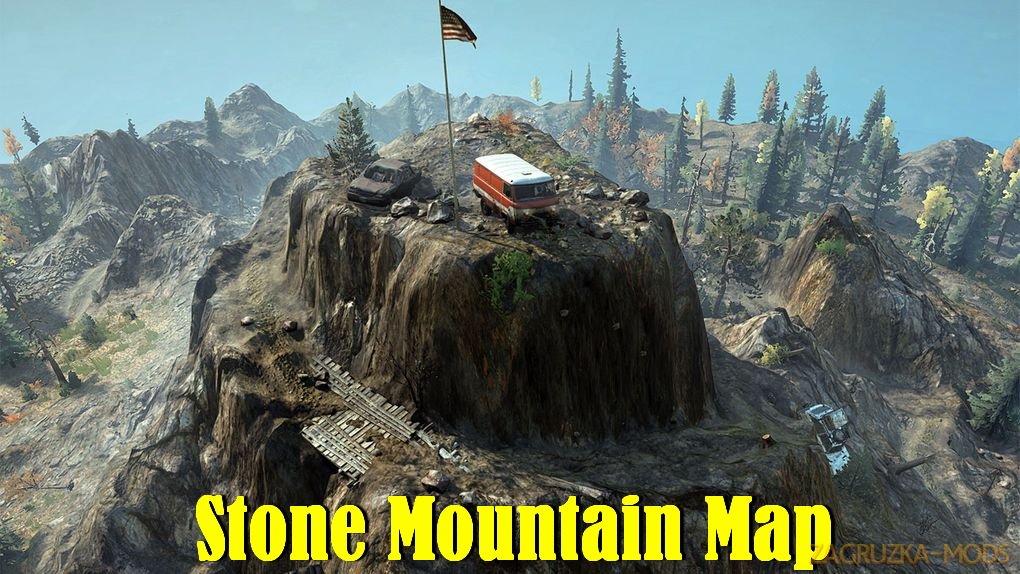 Last edited by: Zagruzka - 22-10-2020, 09:42
Reason: Mod Updated to v2.0
Download mod Stone Mountain Map v2.0 for SnowRunner game.
Stone Mountain - new map for Exploration/challenge map for small scout vehicles. The challenge is to get to the top and back again. There are two broken vehicles along the way that have roof racks which you can use for repairs and fuel. Timed contests will be added as soon as those tools are available in the editor.
- Don 71, Tuz 166, Scout 800, Khan Lo4f
- Added garage
- Added task
- Added contest 
Tested on game version v9.0