The Story of Dima Map v1.0 for SnowRunner
Author:
Zagruzka
| 19-11-2020, 11:29 |
Views:
321 |
Comments:
0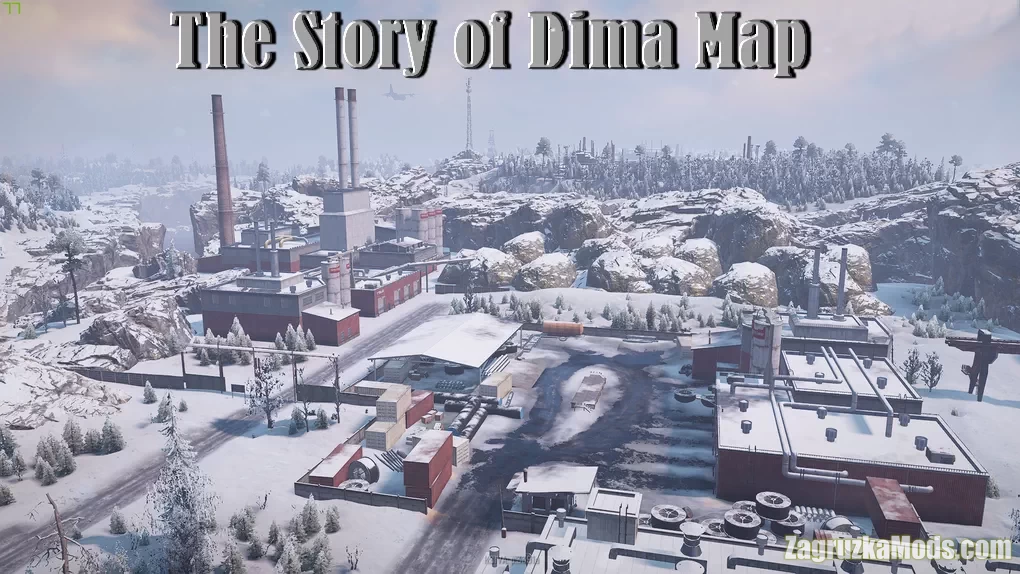 Category
-
SnowRunner Mods
Credits: - prince-of-silence
Download mod The Story of Dima Map v1.0 for SnowRunner game.
The Story of Dima - this mod adds a russian winter edition map for SnowRunner players. Dimka is building a new house, his son was born, he dreams of a new job in a new factory, which we have to build. The winter was windy this year, very snowy and very warm, so the ground is soft and there are puddles in the snow. A small breeze damaged the power lines and stopped factories and factories in the region, not far from the city of Gorsk. The roads are covered with snow in places (they have not been cleaned yet, but you have to go). Vovka and I arrived there and met the head of the garage, who flew off the road and killed his beloved Niva.
Features The Story of Dima:
- 1 Garage (closed)
- 4 Scouting points
- 1 Refueling (temporarily blocked)
- 1 Trailer shop (temporarily closed)
- 4 Cars at the start
- The size is 1 by 1 km.
Tested on game version v10.0