Accessories Pack for RJL's Scania v1.1
Author:
Tacsi68
| Date: 30-08-2018, 09:36 |
Views:
466 |
Comments:
0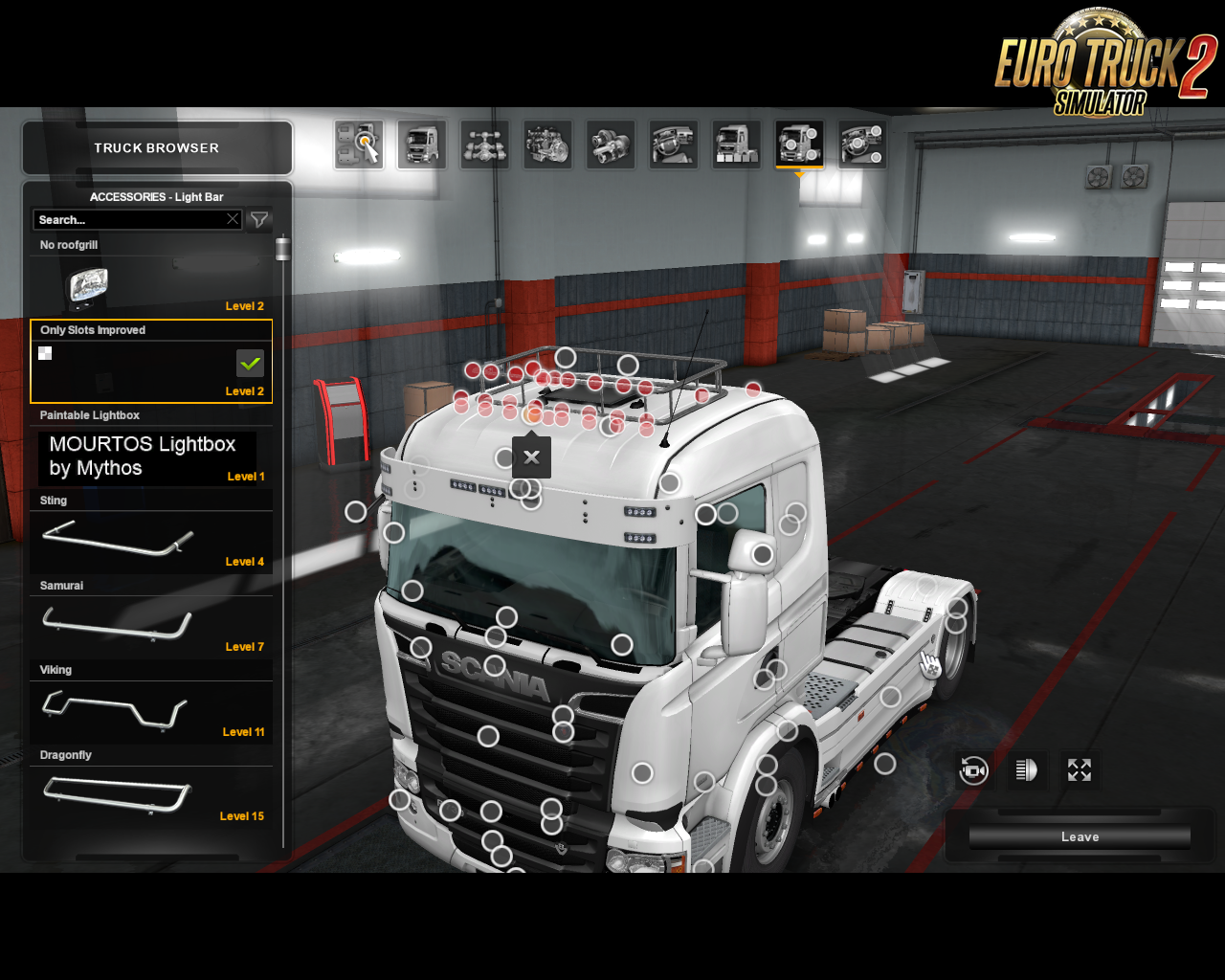 Category - ETS 2 other mods
Version
-
1.31.x,1.32(beta)
Description about Accessories Pack for RJL's Scania v1.1:
Accessories Pack for RJL's Scania in Ets2 1.31.x 1.32.x game versions
New version 1.1:
- Added Paintable Sideskirt Stripes
- Sideskirt Stripes are now available for Volvo FH2009 by SCS and for lowdeck chassis of Scania Rs & R4 by RJL
- Roof Rack is now available to Scania T & T4 by RJL
- Added more slots to the Only Slots Addon
- Other minor Tweaks to the Slots
*Known issues
: Some Paintable Sideskirt Stripes do not work well with some skins.*
Version 1.0:
Parts included:
-5 custom sideskirt stripes for fueltanks and 5s Sideskirts both for left and right side
-a roof rack
-some slots on the roof.
The "only slots" can be added from the roof grill slot, the roof rack from the 
beacon slot and the stripes from the side exhaust slots.
Working in 1.31.x and 1.32 game versions.
Please use only the official link (this one) on 
any 
re-uploads and the right credits on any re-upload!    
Share / Download Accessories Pack for RJL's Scania v1.1:
Vkontakte
Facebook
Тwitter
Pinterest