Real Trailer Tyres Mod v1.1 [1.32.x]
Author:
Tacsi68
| Date: 16-09-2018, 10:21 |
Views:
397 |
Comments:
0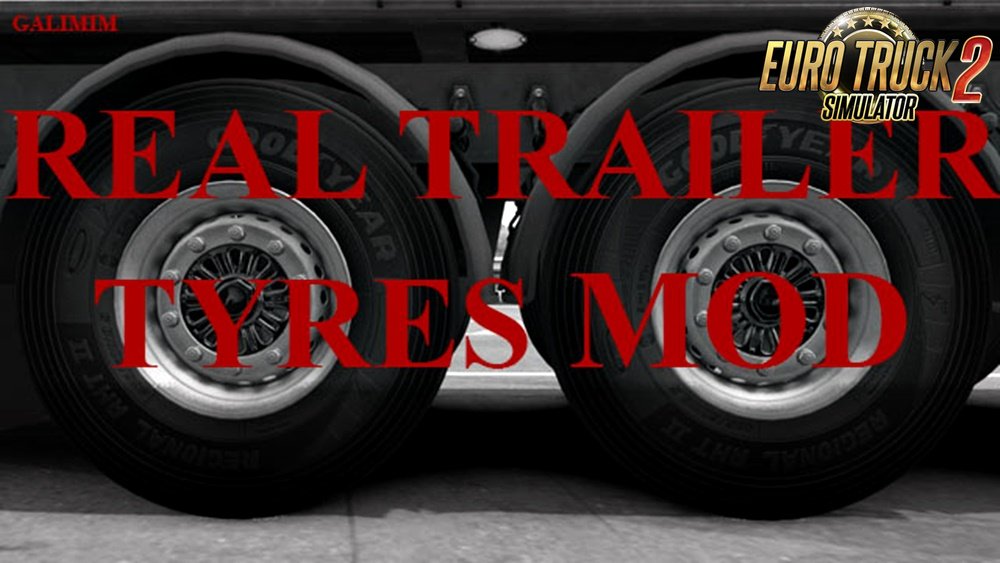 Category
-
ETS 2 other mods
Credits: - 50keda, Ventyres, Galimim
Description about « Real Trailer Tyres Mod v1.1 [1.32.x]: »
Real Trailer Tyres Mod v1.1 for Euro Truck Simulator 2 game
Features:
This is a mod adds 33 different tyres for customisable trailers.
The label values correspond with real life. Tyre prices were taken from various websites and are set for a pair of tyres.
It is up to you to find the suitable tyres for your needs!
Sizes available are:
R19,5:
265/70
435/50
445/45
R22,5:
295/80
385/55
385/65
New version 1.1:
- Added additional tyre sizes and models
Version 1.0:
- Original mod for 1.32.* patch 
Please do report if you find any bugs and if you have some suggestions!
Special thanks go to 50k for the original mod and keeping up with my stumbling trough BT!
Share / Download Real Trailer Tyres Mod v1.1 [1.32.x]: