Tatra 815 + Gear Box v1.2.1 for FS17
Author:
admin
| Date: 5-11-2018, 10:33 |
Views:
270 |
Comments:
0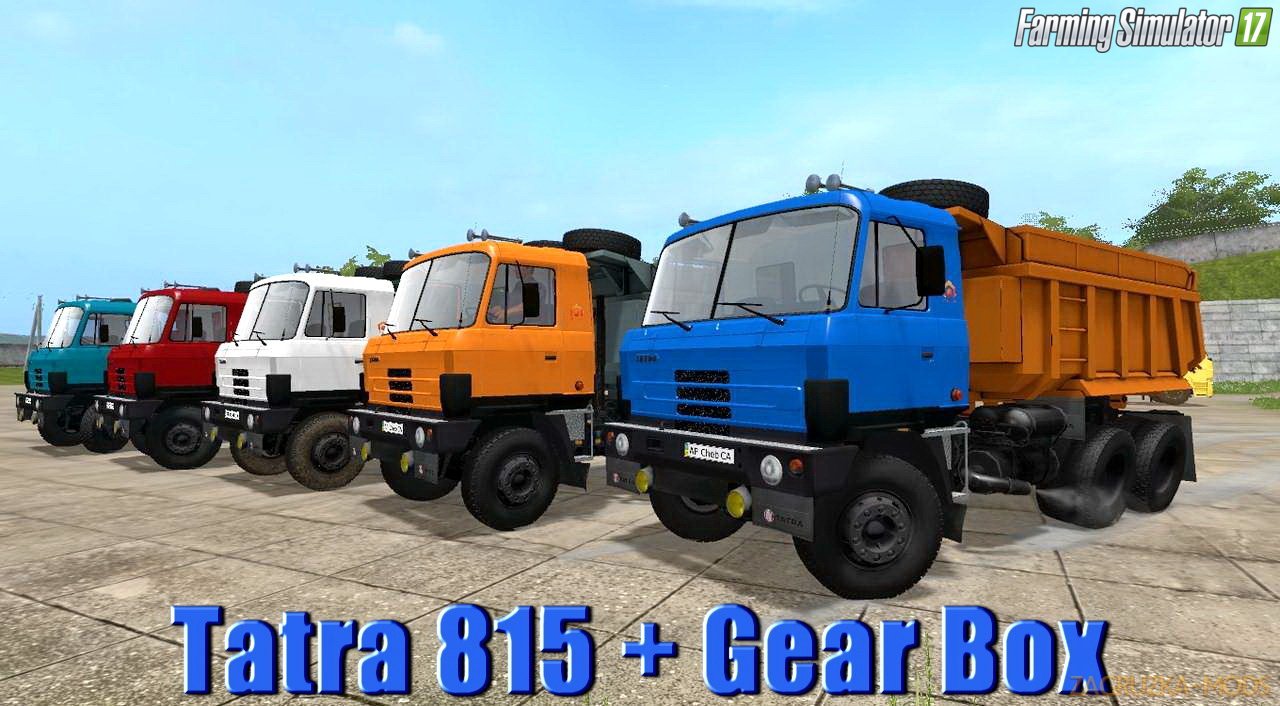 Credits: - Cheb_mods, Mr.President
Description about « Tatra 815 + Gear Box v1.2.1 for FS17: »
Truck Tatra 815 + Gear Box v1.2.1 for FS17 | Farming Simulator 2017 game. 
A great addition added to the game Farming Simulator 17 is Truck Tatra 815 + Gear Box for v1.5.x game version, which can be downloaded for free and without registration. You can also see other fashion from the category trucks for Farming Simulator 17 or go to the main section FS 17 games.
Features truck:
- Choice of power engine
- Choice of cabin color
- IC control (doors, windows and sunroof)
- Animation mudguards and suspension
- Working dashboard
- Working mirrors
- Working suspension
- working lights- The dust from the wheels
- Traces of wheels
- Dirt / Washable
- detailed model
Changes in v1.2.1:
Mirror reflections removed from cab and body
Removed chrome discs.
Mod adapted to the mod Gear Box.
Truck fully adapted
under the mod Gear Box (mod on the gearbox)
Real transmission ratios of 14 TS 180 T for each gear are registered, Now the truck has a 16-speed gearbox (14 forward gears and 2 reverse gears)
If you are playing without a gear box, then there's nothing wrong with a truck that works fine without it.
The letter N or V next to the gear number (on the Gear box label) means the lowest (N) or highest (V) gear.

Tested on game version v1.5.x
Share / Download Tatra 815 + Gear Box v1.2.1 for FS17: