Non-Flared Vehicle Lights v1.1 by Frkn64
Author:
Tacsi68
| Date: 5-11-2018, 11:11 |
Views:
242 |
Comments:
0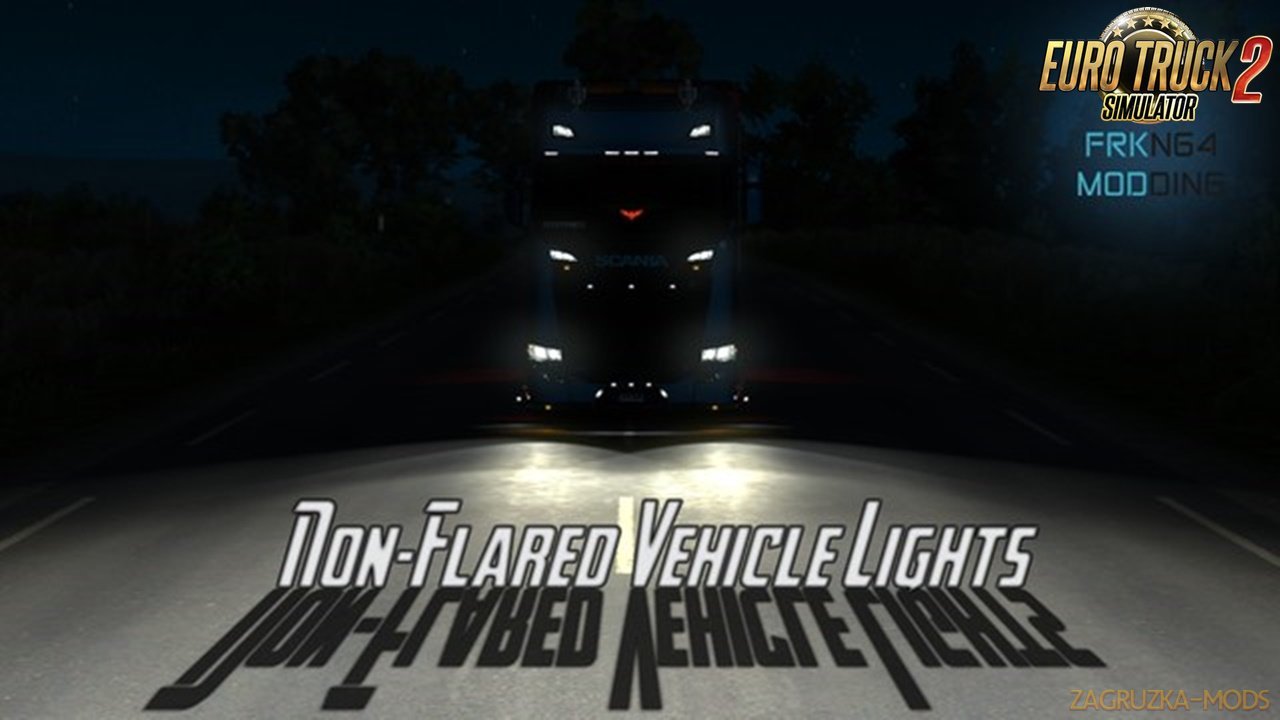 Category
-
ETS 2 other mods
Credits: - Frkn64 Modding
Description about « Non-Flared Vehicle Lights v1.1 by Frkn64: »
Non-Flared Vehicle Lights v1.1 for Ets2 1.32.x game version
New version 1.1:
- Added specular reflection effect to all light sources.
- Added missing reflection effects of some lights.
- Improved light reflection ranges.
- Improved warning lights of emergency vehicles.
- Removed light flares of trailers. 
Features:
- This mod removes all flares of the lights from trucks.(excluding beacon flares)
- Realistic light reflection effects
- More vibrant colored light reflections
Please respect to labor by following these rules;
– Don't edit the mod files without permission.
– Give the link of this page as a download link while sharing the mod on other sites or Youtube(as a video) etc.
– Don't upload the mod to your Sharemods/Modsfile etc. account.
Thanks in advance.
Share / Download Non-Flared Vehicle Lights v1.1 by Frkn64: