SISU M-series + Interior for Ets2
Author:
Tacsi68
| Date: 26-11-2018, 17:04 |
Views:
899 |
Comments:
1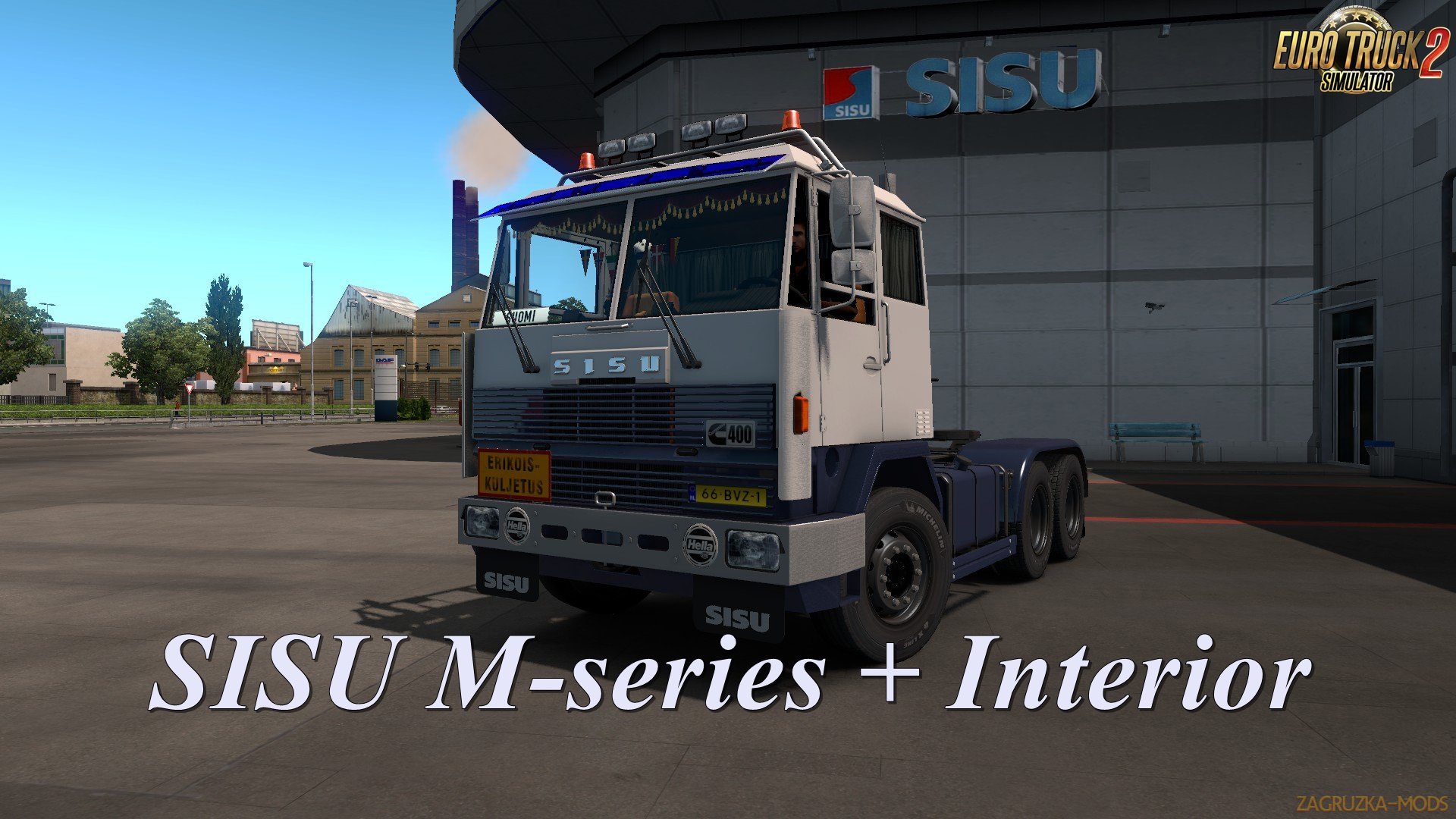 Version Game
-
1.32.x,1.33
Credits: - XBS
Description about « SISU M-series + Interior for Ets2: »
Truck SISU M-series + Interior for Ets2 1.33.x game version
Features:
-Standalone trucks, 
-Sold in Scania Dealer shop.
-No details from other games or mods.
-Model and additional details created in the 3d editor for this truck.
Special thanks to Markus2000 for collecting information.

Tested in Ets2 1.33 game version

The current version of the mod and its discussion:
Version 1.0:
Cabin: 
Day Cab
Sleeper cab

Chassis: 
M-161 4x2
M-162 6x2 lift axle
M-163 6x4

Engines: 
Rolls Royce 265
Rolls Royce 320
Cummins NTE-290
Cummins NTE-370
Cummins NTE-400

Transmissions: 
RTO-9508LLB (12+2)
RTO-9513 (12+1)
RTO-12513 (12+1)

Please do not change the original download link. 
Share / Download SISU M-series + Interior for Ets2: