Train Sim World 2020 - game released
Author:
Zagruzka
| 26-08-2019, 07:44 |
Views:
1 623 |
Comments:
0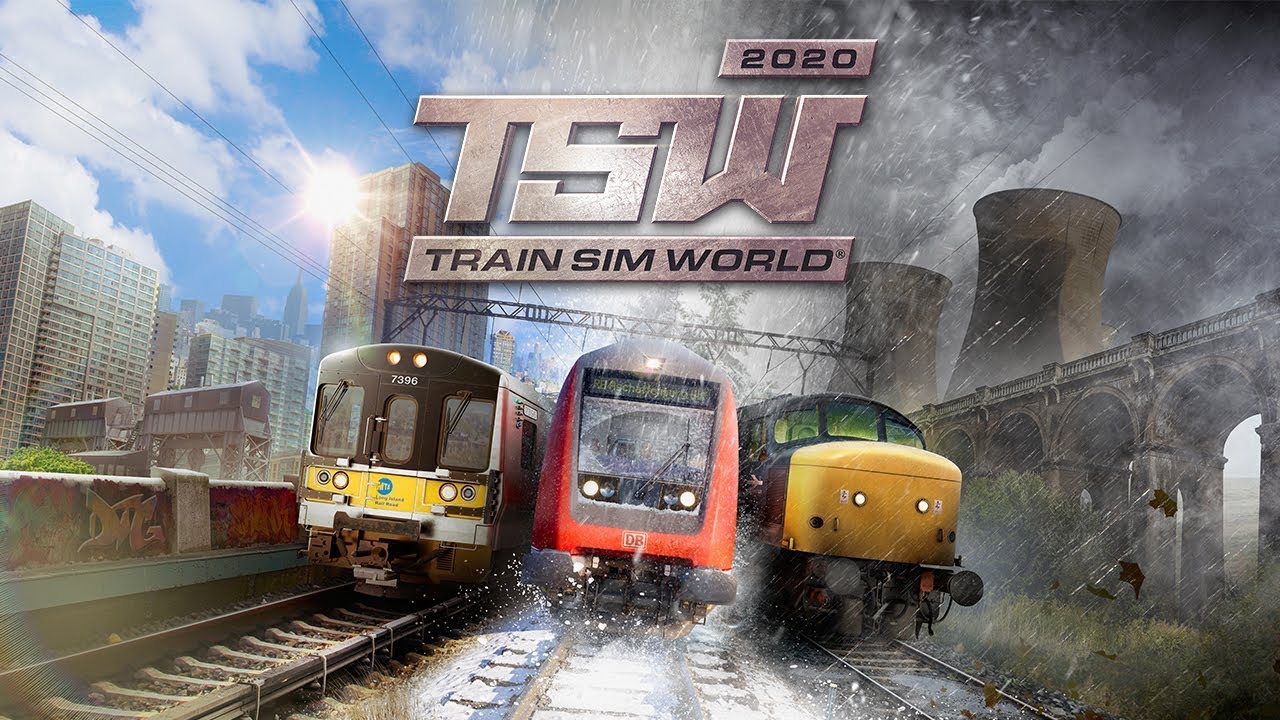 Available now on Steam, PlayStation 4 and Xbox One Train Sim World 2020 includes authentic routes from the UK, Germany and the US, and adds new features designed for both beginners and experienced players. Here's what you'll find inside…
Train Sim World is an immersive first-person simulator perfect for everyone, with complete in-cab interactivity, accurate detail on locos, real-world routes and hours of gameplay. Take to the rails with the brand-new Train Sim World 2020 Edition and find everything you need to master new skills, from general to advanced operation of locomotives as you operate smooth passenger and freight services, scenarios and much more. 
Key Features for Train Sim World 2020:
Explore famous routes from around the globe.

Main-Spessart Bahn - Carry freight and passengers over the Main-Spessart Bahn, a wondrous mix of steep gradients, scenic hillsides and swooping turns.
Northern Trans-Pennine - Control icons of British motive power on the towering moors, challenging grades and tight curves of the famous Trans-Pennine Railway.
Long Island Rail Road - Experience America's busiest commuter railroad and all the bustle of railroading in New York City in Train Sim World: Long Island Rail Road.
Great Western Express - Departing the busy London Paddington, you'll have to negotiate the intense traffic and adverse signals, keeping-to-rule, and your nerve.
CSX Heavy Haul - Explore Rockwood Mine, Sand Patch Summit and Cumberland Yard in the powerful CSX AC4400CW.

New for Train Sim World 2020:

Journeys – Blends together more than 24 hours of sequential gameplay for each route. Start a Journey on any route and enjoy hundreds of scenarios, service timetables, and jobs to complete around the railway.
Tutorials – Improved tutorials will teach new players all they need to master the rails – and even old hands might find something new to learn.
UI and HUD – We've overhauled our user interface to give players more control and confidence as they master some of the most powerful machines in the world.
Action Points – Rewards you for completing objectives, driving with accurate timing and records your best performance for each route scenario and timetable service.

12 incredibly accurate locomotives and a control car, including the iconic Inter-city 125, Metro-North's memorable M7 and Deutsche Bahn's workhorse BR 185.2 bringing you a range of challenges to master.
Powered by Dovetail Games' proprietary SimuGraph® vehicle dynamics engine and Unreal Engine 4® technology
Share / Download mod «Train Sim World 2020 - game released»
---
---