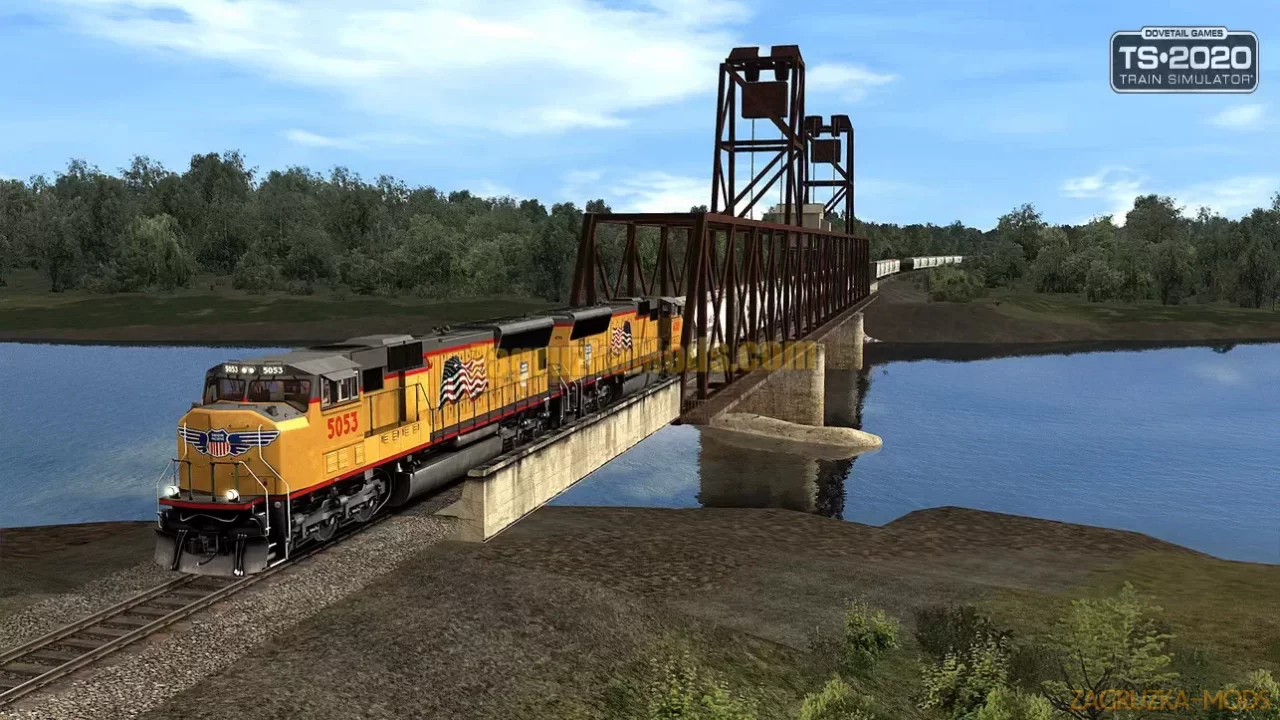 Mod Livonia Division Monroe - Subdivision Route v1.0 for TS 2020 | Train Simulator 2020 game.
Livonia Division Monroe: Subdivision Route
- is a vital portion of the Union Pacific, serving as a segment of UP's rail link between America's Upper Midwest and the Gulf of Mexico. Stretching 97.5-route miles between Monroe and Alexandria, Louisiana, the Monroe Subdivision historically was an important line of the Missouri Pacific.
Included Scenarios
The Livonia Division: Monroe Subdivision route includes seven authentic career scenarios based upon actual railroad operations and train symbols.
Monroe Sub North End Local
Grain Haul South
Union Pacific QLINL, Pt. 1
Union Pacific QLINL, Pt. 2
Union Pacific QLINL, Pt. 3
Union Pacific QLINL, Pt. 4
Alexandria Switch Job
Key Features
Union Pacific's contemporary Monroe Subdivision extending 97.5 miles between Alexandria and Monroe, Louisiana.  
Busy UP main line extending through Louisiana's Bayou, hill, and river country.
Major yards and terminal facilities at Alexandria and Monroe.
Numerous served industries and rail junctions and interchanges.
Union Pacific General Electric ES44AC diesel locomotive.
Union Pacific Electro-Motive SD70M diesel locomotive.
Union Pacific Electro-Motive GP38-2 diesel locomotive.
Union Pacific Electro-Motive SD40-2 diesel locomotive.
A selection of authentic freight car types.
Seven realistic career scenarios.
Quick drive compatible.
Install:
How to set the fashion in the Train Simulator: for RailWorks add-ons are installed using the built-in Utilites Add-ons Manager, located in the root folder of the game.

Press the large Install button (SET) which is to the right, and specify a location or rpk rwp-archive.

If the file is not packed in such a file, then copy the Assets folder to the root of the game and confirm the replacement.
Tested on game version TS 2020