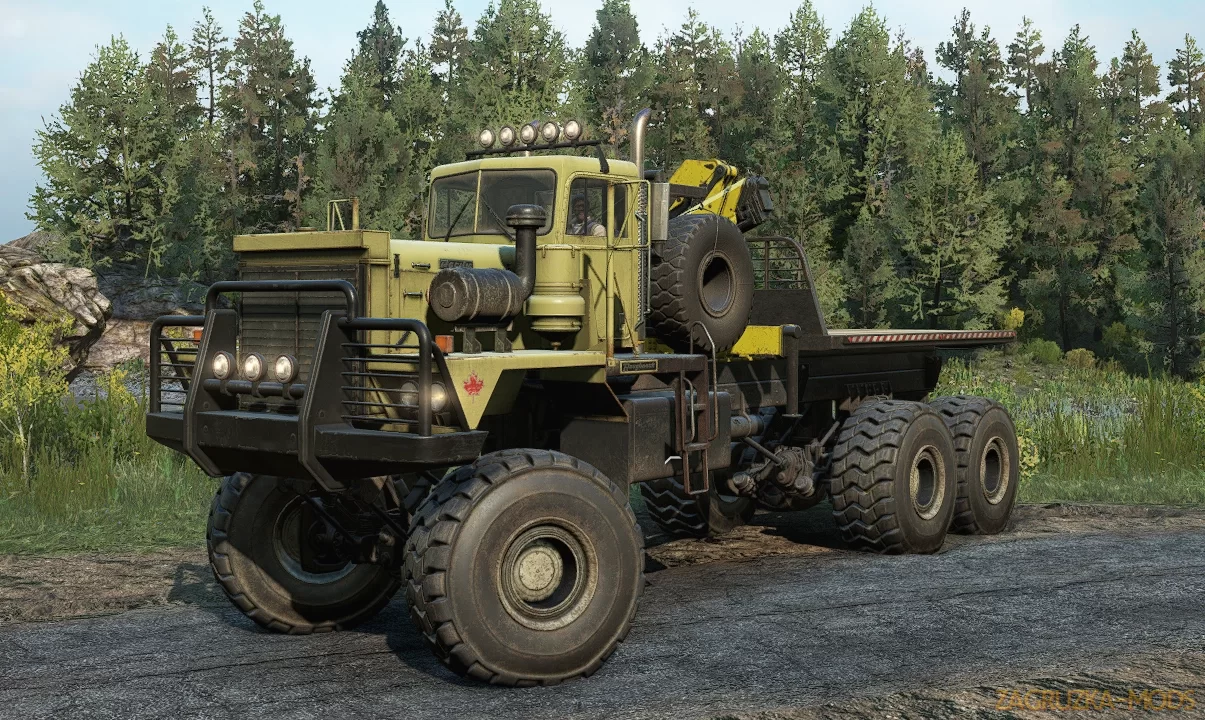 Download mod truck Pacific P12W Army v1.0 for SnowRunner game.
Pacific P12W Army - modification changes the standard truck Pacific P12 Army.
Changes added for Pacific P12W Army:
Full time AWD
Full time diff block
Added set of big wheels
Added high suspension
Added big chained wheels
Added all carriage
Added all cranes
Added snorkel
Changed some color schemes
Changed exhaust
All others are default
- Let's go along the SnowRunner path \ en_us \ preload \ paks \ client;
- We open initial.pak through any apkivatop, we will switch there in [media] \ classes;
-

Open the .pak file from the downloaded apache through any apache;

 
-

I change the files from initial.pak to the files from Pacific_P12_Armу.pak.
Tested on game version v4.8