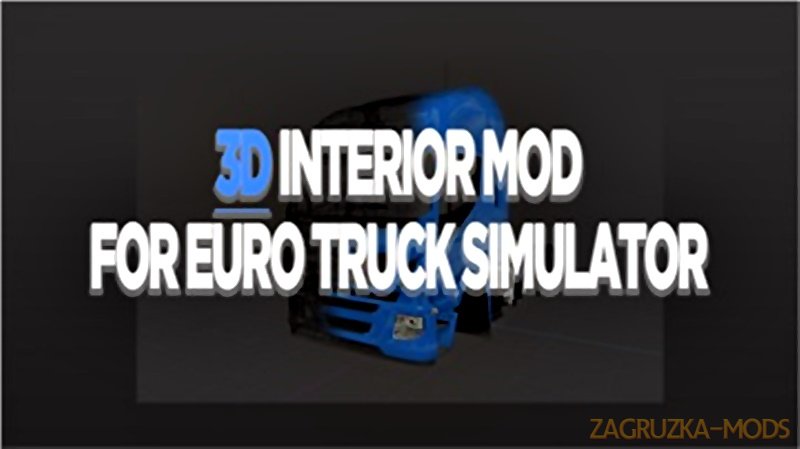 3D Interior Mod 1.0.2 for ETS2 (beta) for Euro Truck Simulator 2 game
3D Interior Mod - better interiors and small bonus for Ets2 game fans
Features:
This mod add 3D interiors for trucks in Ets2 game 
The mod does not conflict with retexture mods, as well as with any mods with tuning that 
does not concern the 3D model of the cabin and some standard elements, such as mirrors.
All trucks interiors included in this mod.
Some little changes were produced too
Warning:
This mod it's a beta version of project. Please report about bugs.
This mod adds only left side interiors. Right side - in future, may be
Truck list:
DAF FX105;
DAF XF EURO6;
IVECO HIWAY;
IVECO STRALIS;
MERCEDES ACTROS 2009;
MERCEDES ACTROS 2014;
VOLVO FH16 2009;
VOLVO FH16 2012;
MAN TGX;
MAN TGX EURO6;
RENAULT MAGNUM;
RENAULT PREMIUM;
RENAULT T;
SCANIA 2009 (STREAMLINE);
SCANIA 2016;
*Small bonus: chemical and fuel cisterns
- Minor changes and additions made
Version 1.0.2
- Volvo trucks fix for FH Tuning Pack DLC
- Some little changes in other
Tested on 1.37.x game version
Screenshots Mod