Yaaz-210g Truck v1.0 for SnowRunner
Author:
Zagruzka
| 28-08-2020, 13:34 |
Views:
231 |
Comments:
0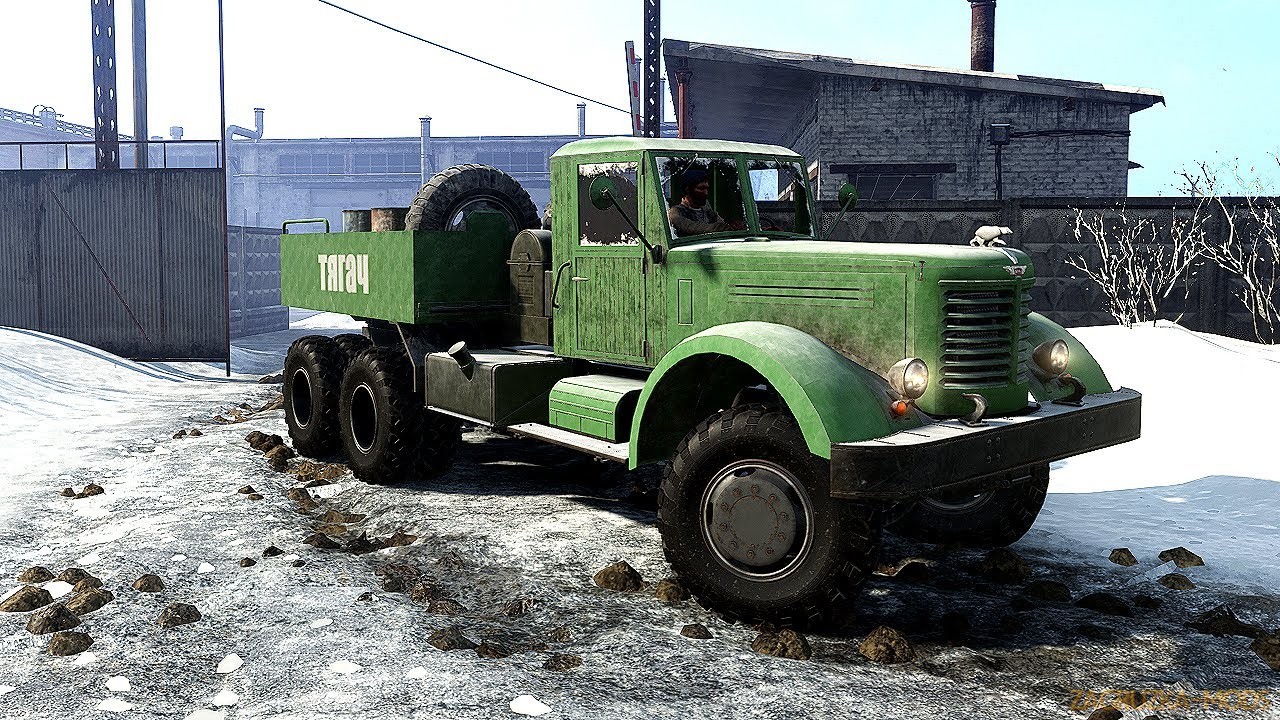 Category
-
SnowRunner Mods
Credits: - pasi4nik.sergei
Download mod Yaaz-210g Truck v1.0 for SnowRunner game.
Yaaz-210g
-
is a ballast tractor designed for the carriage of goods weighing up to 40 tons. The history of the creation of the three-axle heavy truck YaAZ-210 dates back to January 1941, a group of YAGAZ engineers under the leadership of chief designer V.V. Osepchugov was seconded to the industry institute US to develop the design of a new car, the launch of which was associated with the planned modernization of the Yaroslavl Automobile Plant (YaAZ) (according to plans, it was to be completed in 1942).
Features truck Yaaz-210g:
- The view from the cabin
- the model has animation parts 
- model gets dirty
- the model has own wheels
- the model has own sound
- the model has own configuration
- working lights
- present the driver
- model far away looks like up close
- detailed model
Tested on game version v7.4