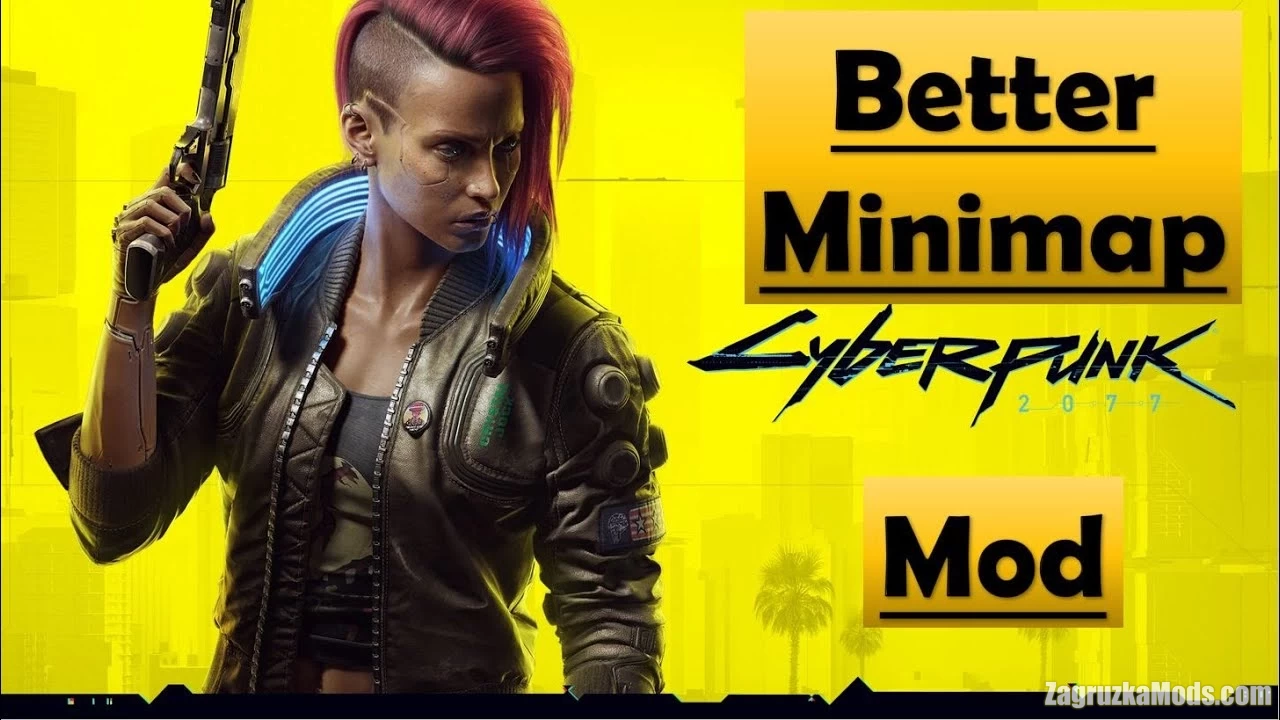 Last edited by: admin - 19-04-2021, 09:13
Reason: Mod Updated to v6.1
Download mod Better Minimap v6.1 for Cyberpunk 2077 game.
---
Better Minimap
- f
or many players, the mini-map in Cyberpunk 2077 is a big inconvenience and noticeably slows down the gameplay. This is especially felt when driving, when the route laid by you and the nearest turns are not really visible. We all know that the game is full of all sorts of nooks and crannies and the quality of the map really matters. 

The modification includes the following features: setting the boundaries and transparency of the map in Cyberpunk 2077, setting the default compass and much more. Such a mod will significantly change the quality of the game and will allow you to complete important quests much faster.

 
---
- Bigger Minimap
- Transparent Minimap
- No Minimap Border
- Compass Only Mode
- Zoom options (Most zoomed-in => Most zoomed out): Low, Normal, High, Ultra
- The presets have the same on-foot zoom and only change vehicle zoom.
- The installer lets you choose both.
- Removed the DistanceFix. It's now optional, try it and remove it if you have issues (engine\config\platform\pc)
Tested on game version v1.21