NPCs Gone Wild v3.1 for Cyberpunk 2077
Author:
Zagruzka
| 27-01-2022, 17:55 |
Views:
3 662 |
Comments:
1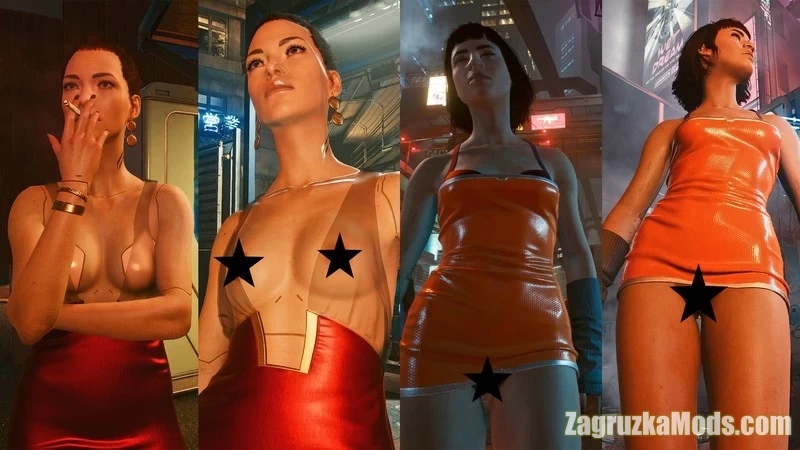 Category
-
Cyberpunk 2077 Mods
Credits: - Woodbricks
Last edited by: admin - 27-01-2022, 17:55
Reason: Mod Updated to v3.1
Download mod NPCs Gone Wild v3.1 for Cyberpunk 2077 game.
NPCs Gone Wild - this modification removes all underwear and bras, as well as breast covering cyberware and some shirts and jackets on female civilian NPC characters. Includes fully nude strippers. Cyberpunk 2077 is a truly explicit game. She was given a high age rating for a reason. Sex scenes, murders and outright advertisements are here at every turn. But for some reason, the NPCs don't really match this "grown-up world", dressing in highly closed outfits. The new mod for the game will make them more relaxed.
- Compatible with game version 1.31;
- Fixed LOD (disappearing meshes) issue;
- This is the main recommended version. Modifies female NPC bodies, textures and outfits to be much more revealing.
Tested on game version v1.31