Murkenburg (Муркенбург) - Fictional Tram Route v1.0 for TS 2018
Author:
admin
| 13-07-2018, 00:35 |
Views:
5 610 |
Comments:
1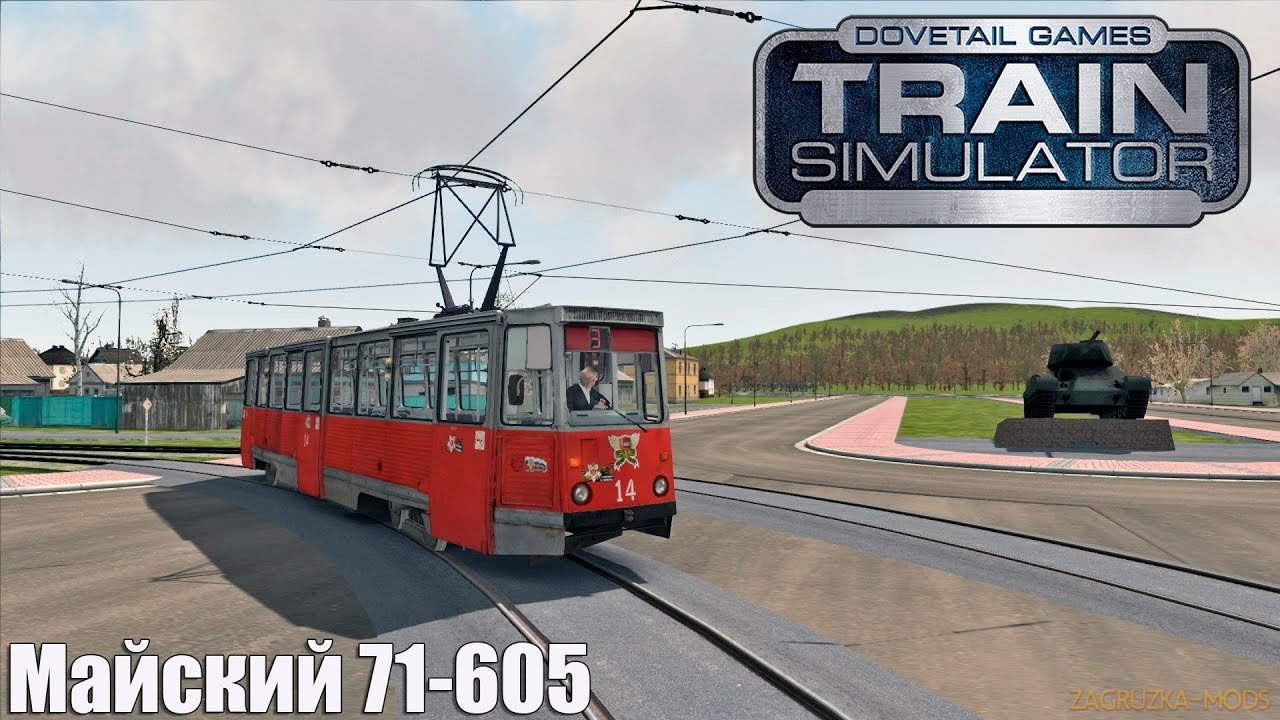 Category
-
Train Simulator Routes
Credits: - hawthorn
Murkenburg (Муркенбург) - Fictional Tram Route v1.0 for Train Simulator 2018 game.
A small but detailed tram route for Train Simulator 2018 + four scenarios:

     Standard scenario.
     Spring script with a full release ("May Eid").
     Route # 2 + arrival at the depot (winter video).
     Scenario for demonstration of towing on a rigid hitch.

I welcome the creation of third-party scenarios for the route. 
A fictional city for TS2018. 
The tram map has two short branches from the rings "Vokzal" and "Lake Shore" are connected in an extended line to the final "Vilenskaya street" with an intermediate ring "Orangerie" and a stop at the depot. 
Depot in three ways + overtaking + repair shops + "cadaverous dead end". 
I will specify the length, about three kilometers. 
According to the legend in the city 4 routes:

1.Vozkal - Vilensky Street;

2. Vokzal - Lake market (I planned to extend it further for the market, but in the current version the line and the arrows from the ring "dismantled");

3.Ozere market - Vilenskaya street;

4.Vokzal - Greenhouse (in fact, 2k, irregular).
Install:
How to set the fashion in the Train Simulator: for RailWorks add-ons are installed using the built-in Utilites Add-ons Manager, located in the root folder of the game.

Press the large Install button (SET) which is to the right, and specify a location or rpk rwp-archive.

If the file is not packed in such a file, then copy the Assets folder to the root of the game and confirm the replacement.
Tested on game version v60.4c
Share / Download mod «Murkenburg (Муркенбург) - Fictional Tram Route v1.0 for TS 2018»
---
---
Download #1
Download #2