HDR Fix v1.5.1 by nIGhT-SoN [1.32.x]
Author:
Tacsi68
| Date: 23-09-2018, 07:02 |
Views:
190 |
Comments:
0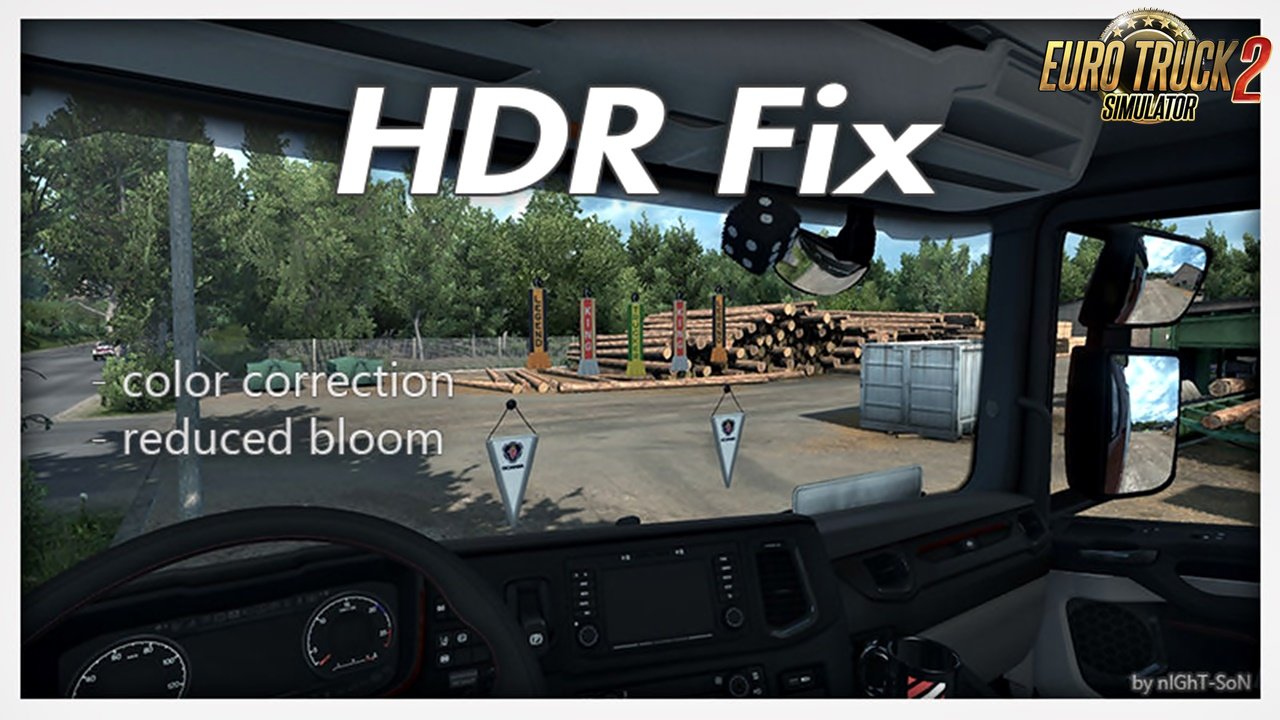 Category - ETS 2 other mods
Description about HDR Fix v1.5.1 by nIGhT-SoN [1.32.x]:
HDR Fix v1.5.1 by nIGhT-SoN for Ets2 1.32.x game version
It fixes the glow, saturation and orange tint of light of the default HDR.
New version 1.5.1:
 - small changes to saturation 
- fixed some bugs when weather was changing 
- updated for version 1.32 of the game 
Version 1.5: 
- Reduced bloom. I don't think it should be removed completely, 
it would make the image darker and give it a feel of autumn - winter. 
- Reduced saturation. Image is too colorful to look like real life. 
- Reduced orange tint. In vanilla light tends too look too orange, feels like sunset or 
sunrise even in mid day which shouldn't be the case. 
Share / Download HDR Fix v1.5.1 by nIGhT-SoN [1.32.x]:
Vkontakte
Facebook
Тwitter
Pinterest