Big Trailer Pack by Omenman v.2.21.0 [1.33.x]
Author:
Tacsi68
| Date: 13-12-2018, 18:18 |
Views:
326 |
Comments:
0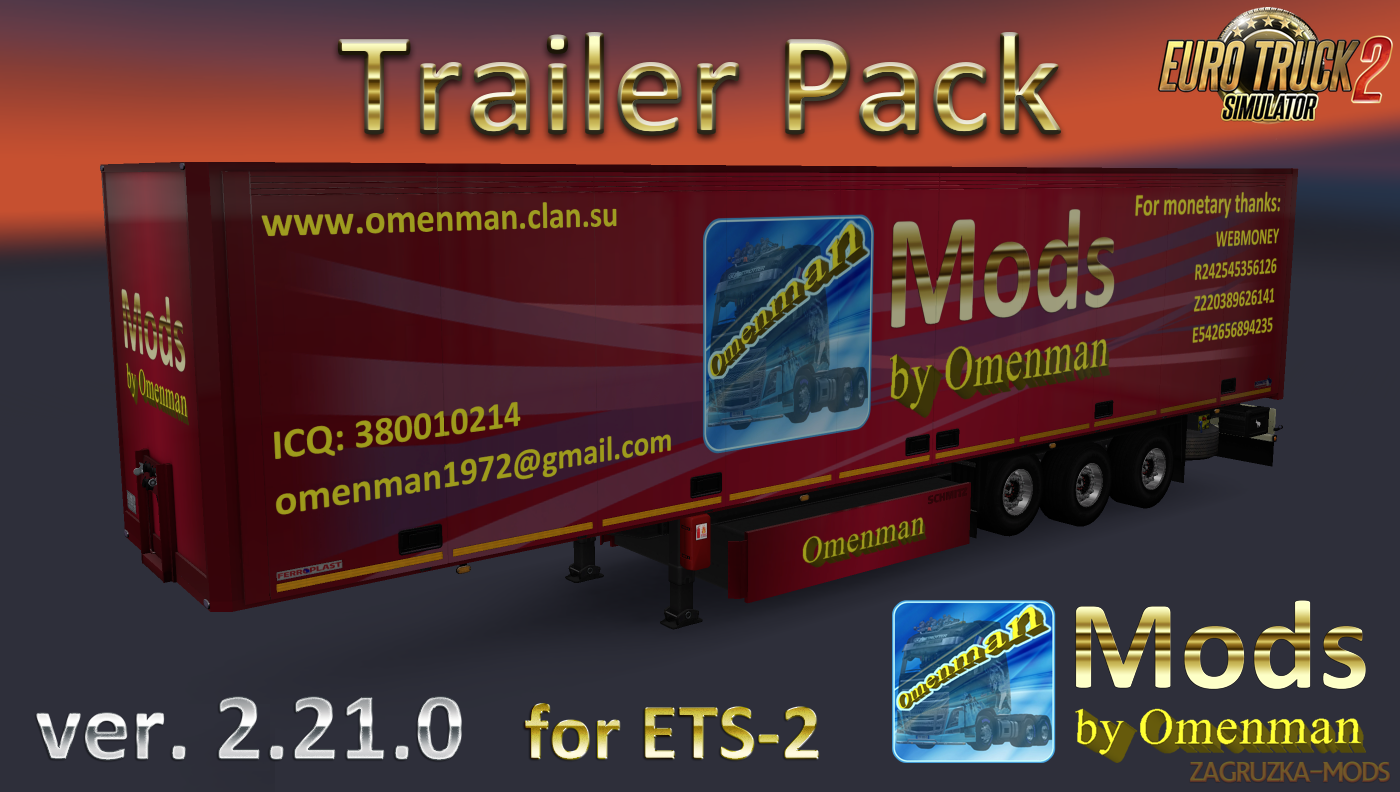 Category
-
ETS 2 trailers
Credits: - Omenman, SCS
Description about « Big Trailer Pack by Omenman v.2.21.0 [1.33.x]: »
Big Trailer Pack v.2.21.0 for Ets2 1.33.x game version 
This package add 400 skins and 80 cargoes in 164 companies,
located on the default map and all official DLC.
This mod adds 7 types of default trailers from previous versions of the game:  
Fuel, Coolliner, Fridge, Profiliner, Container, Cement and Schmitz Universal, 
as well as a trailer from Rommi "TZ Schmitz S.KO Express".
All trailers and skins are included in the traffic.
 The package is adapted to patch 1.33.
New Changes in version:
1. Added "Cement tank trailer". 
2. Added 20 skins for Cement trailer. 
3. Added 5 loads.
For the Russian version, you will need to download and connect the 
Credits:
Author skins and build: Omenman
Trailer authors: SCS, Rommi
Many thanks to vovangt4 for helping update my packages!
ATTENTION!
When placing the mod on other sites, save the author's link!
Using skins for other mods is forbidden! 
Share / Download Big Trailer Pack by Omenman v.2.21.0 [1.33.x]: