Kenworth T2000 v1.1beta for Ets2
Author:
Tacsi68
| Date: 18-04-2019, 19:41 |
Views:
153 |
Comments:
0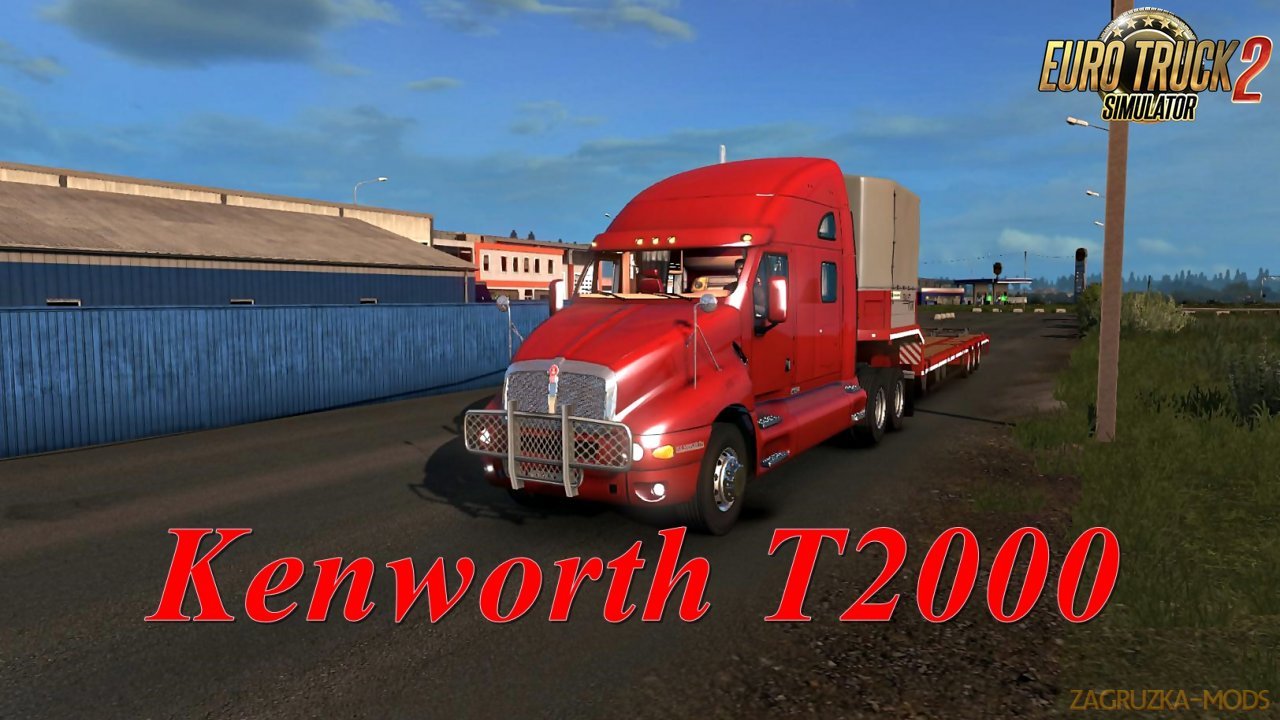 Description about Kenworth T2000 v1.1beta for Ets2:
Kenworth T2000 v1.1beta for Ets2 1.34.x game version
Features:
- Standalone
- Find in Daf salons
- Interior: default (remake)- Sound: CAT C15 ,Cummins N14 ,Cummins ISX 15.
- Upgrade: bumper , sideskirt , cdradio in interior , mudflaps.


New Update for 1.34.x :
- real trailer cables, - fixed wipers animation from cabin view(wiping rain again). 

Tested on game version 1.34.x

Authors :
3D model                       : Dmitry86.
Remake and conversion to ETS2  : MRD_Hasky.
Wheels                         : SCS.
Sound                          : kriechbaum;YanRed.
Help                           : e121 , DeXtor31.
1.34.x update                  : vasja555   
I am sorry if i forgot someone.
Driving in ETS 2             : Serega22ru

Installation Help :
Add .scs file to your mod folder and don't forget to enable mod in profile selection.
Share / Download Kenworth T2000 v1.1beta for Ets2:
Vkontakte
Facebook
Тwitter
Pinterest