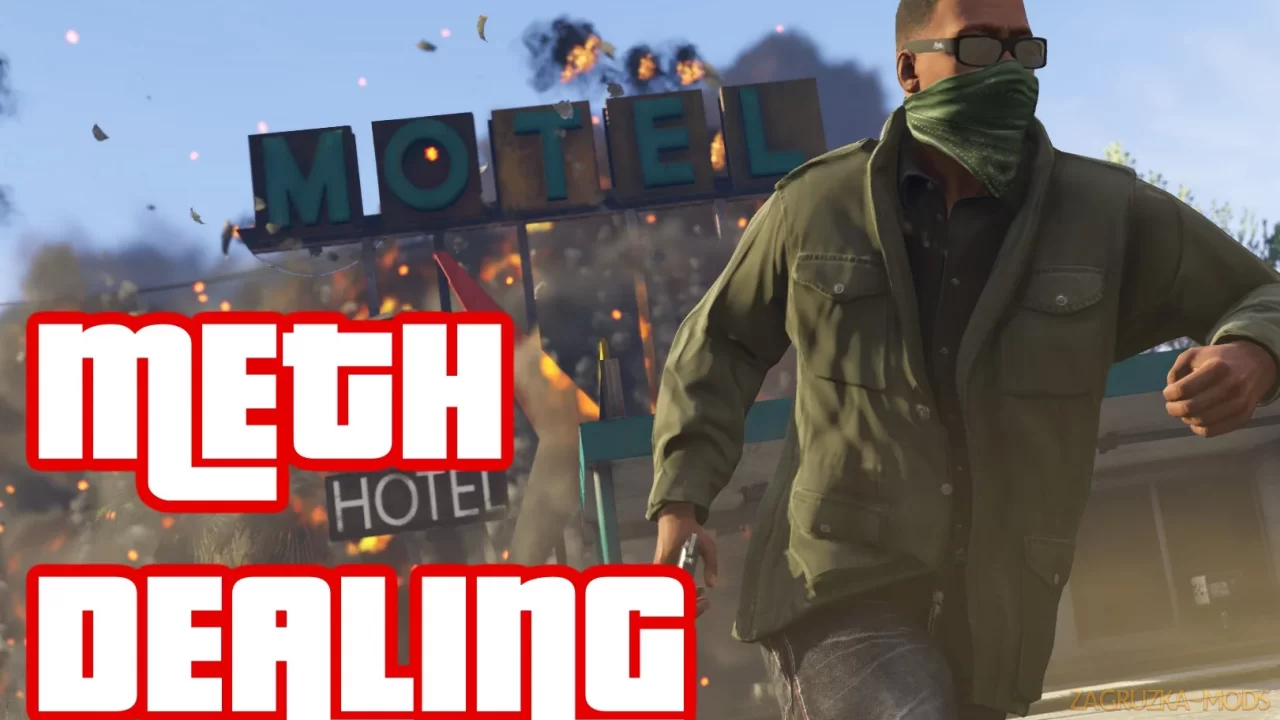 Download Meth Empire Mod v3.0 for GTA 5 | Grand Theft Auto V game.
Meth Empire - This mod is NOT a single-player port of the GTAO MC meth business. This mod adds the ability to cook and sell batches of meth, as well as complete missions to upgrade and supply your lab.
Go to the laboratory at Liquor Ace to access your meth business.
 From there you can cook new batches, arrange deals, purchase supplies and upgrade your lab.
Changes in v
3.0: 


- New perk (background checks)
- Bug fixes and general improvements
Tested in game version v.1180.1