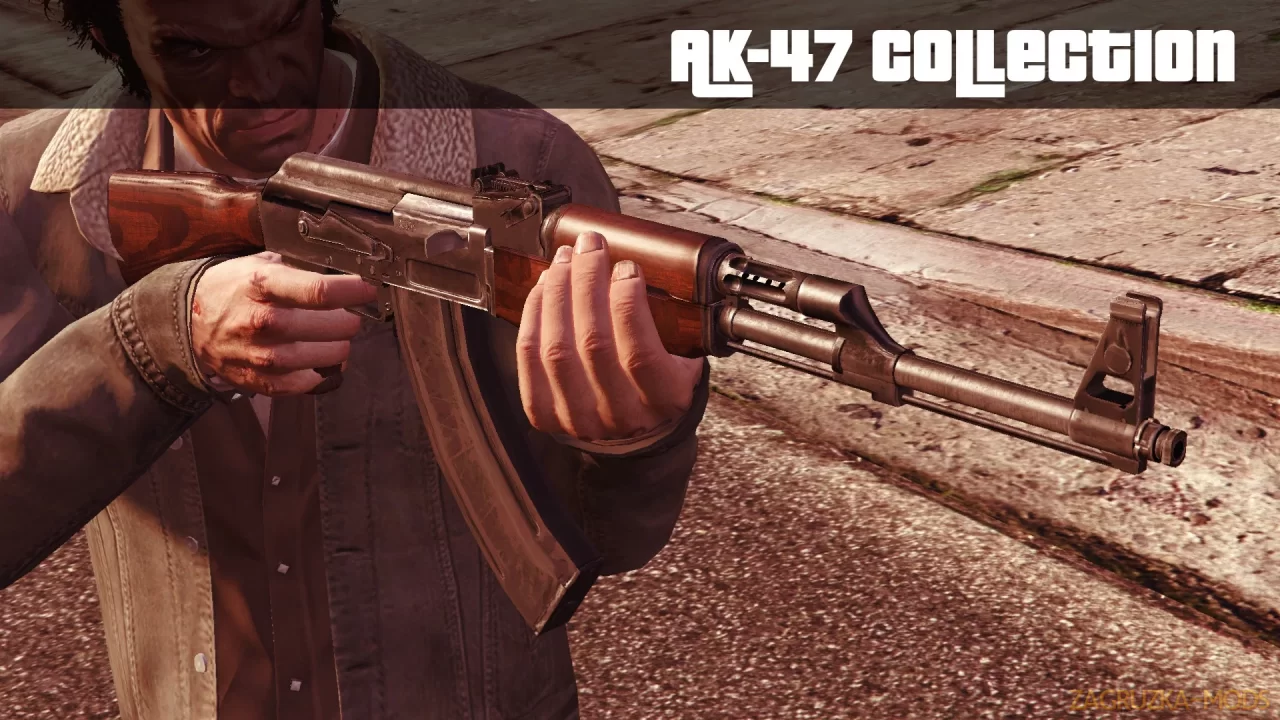 Mod AK-47 Collection Weapons v2.0 for GTA 5 | Grand Theft Auto V game.
AK-47 Collection
- this mod add various collection of AK-47 weapon mod for GTA 5 fans players.
Features mod AK-47 Collection:


- Fully Animated
- Fixed Suppressor
- Fixed Iron Sight
- HD Textures
- Ak-47 models are in ak-47 type-3 folder in the assaultrifle folder.
- Magazines are in the magazines folder.
- Gold magazines are with the gold ak in the "ak-47 type-3, gold, engravings" folder.
- High capacity and standard magazines are in the same folder.
- Assaultrifles folder has a variety of weapon versions to choose from.
- AKM-47 has its own magazines.



List of Weapons: 


- AK-47 Type-3, Plywood
- AK-47 Type-3, Plywood, Underfold Stock
- AK-47 Type-3, Gold, Engravings
- AK-47 Type-3, Regular Wood
- AKM-47S
- M70, Full Stock
- M70, Underfold Stock

List of Magazines: stamped steel, waffle steel, waffle polymer, slab steel, drum magazine and stamped steel RPK magazine.
List of Weapon Upgrades: PBS-4 Suppressor




Install Instructions: 


Dump Files Into - software to use:OpenIV, in the directory: GTA V/update/x64/dlcpacks/patchday8ng/dlc.rpf/x64/models/cdimages/weapons.rpf
Tested in game version v.1180.1