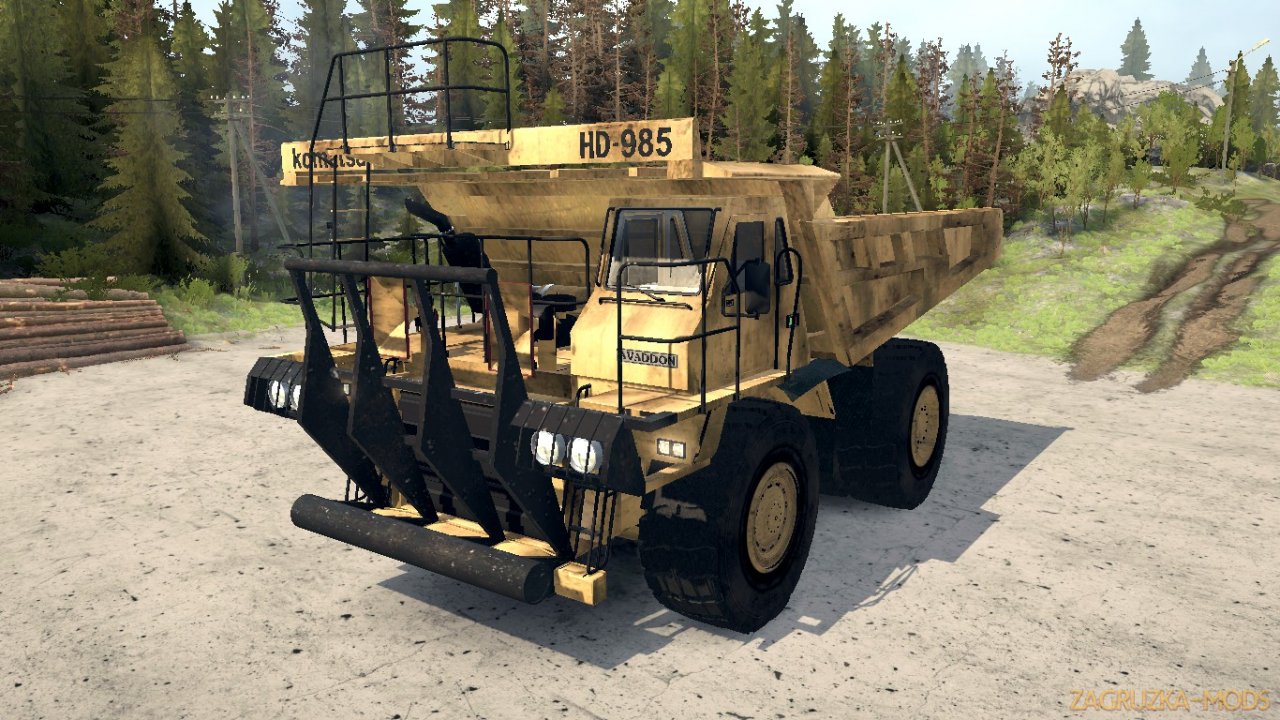 Mod Career Komatsu Truck v1.0 for Spintires MudRunner game.
A great addition added to the game Spintires MudRunner is 
Mod
 Career Komatsu Truck 
for v14.08.19 game version, which can be downloaded for free and without registration. You can also see other fashion from the category Trucks for Spintires or go to the main section Spintires games.
---
A mining dump truck, adapted for harvesting, has its own sound, its add-ons, and animations.
The rear suspension is stiff, independent front hydraulic.
Kenguryatnik and signals (as well as the sound of the signal) are made on the basis of the movie "Mr. Cool."
The electric drive (motor-wheel) and the lack of a differential can significantly increase cross-country ability.
This giant passed the test on all standard cards, it can simultaneously transport a repair kit, fuel supply, and (garage or forest).
---
Features
 mod truck Career Komatsu:
- have own addons + default addons
- Animation of steering, doors, hood, trunk
- Animation: cockpit, frame, rudder, motor, tanks, air gripping, swivel fists and bar, mirrors on impact
- Animations: cabs,suspensions, steering wheel, mud flaps, add-ons.
- splashes on the windshield from water

- spray on the glass
- animation of knuckles and beams


- animation of fuel in tanks

- animation of starting / jamming / damaging the engine
- There is a cockpit and a dashboard.

- frames
- The view from the cabin
- the model has animation parts 
- model gets dirty
- the model has own wheels
- the model has own sound
- the model has own configuration
- working lights
- present the driver
- model far away looks like up close
- detailed model
Install the mod

:
Installation: the contents of the archive to be dropped into the folder Media.zip

Tested on game version 

v14.08.19