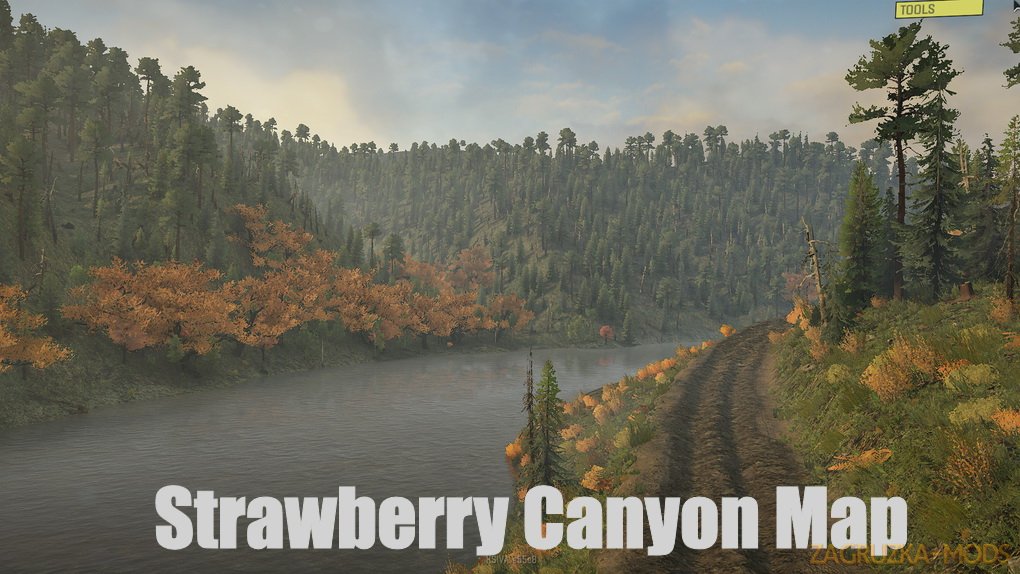 Download mod Strawberry Canyon Map v0.1.3 for SnowRunner game.
Strawberry Canyon - This map is detailed enough to enjoy exploring, and will continue to be updated. Currently we have no access to garage features as well as fuel stations and mission objectives. You can expect all of these to come to this map in the future.
Features mod Strawberry Canyon Map:
- There are now 7 vehicles on this map, try to find them all
- quality detailed map
- All vehicles should now have bigger, upgraded tires (when applicable).
- Kolob 74760 and CAT CT680 added.
- New stream added.
- Rocky dry river bed test. Very difficult.
- Mud redefined, not final.
- Miscellaneous terrain changes.
- Minor change to starting vehicle location.
- To install this map, subscribe to it first. Then in Snowrunner, activate the mod. Next, in the main menu select New Game, then Custom Scenarios. Select the map and enjoy. Currently, to restart a map you have to manually delete the previous save file location. This can be found at: C:\Users\<username>\Documents\My Games\SnowRunner\base\storage\<long-unique-crazy-mix-of-nums-and-letters\
Tested on game version v7.0