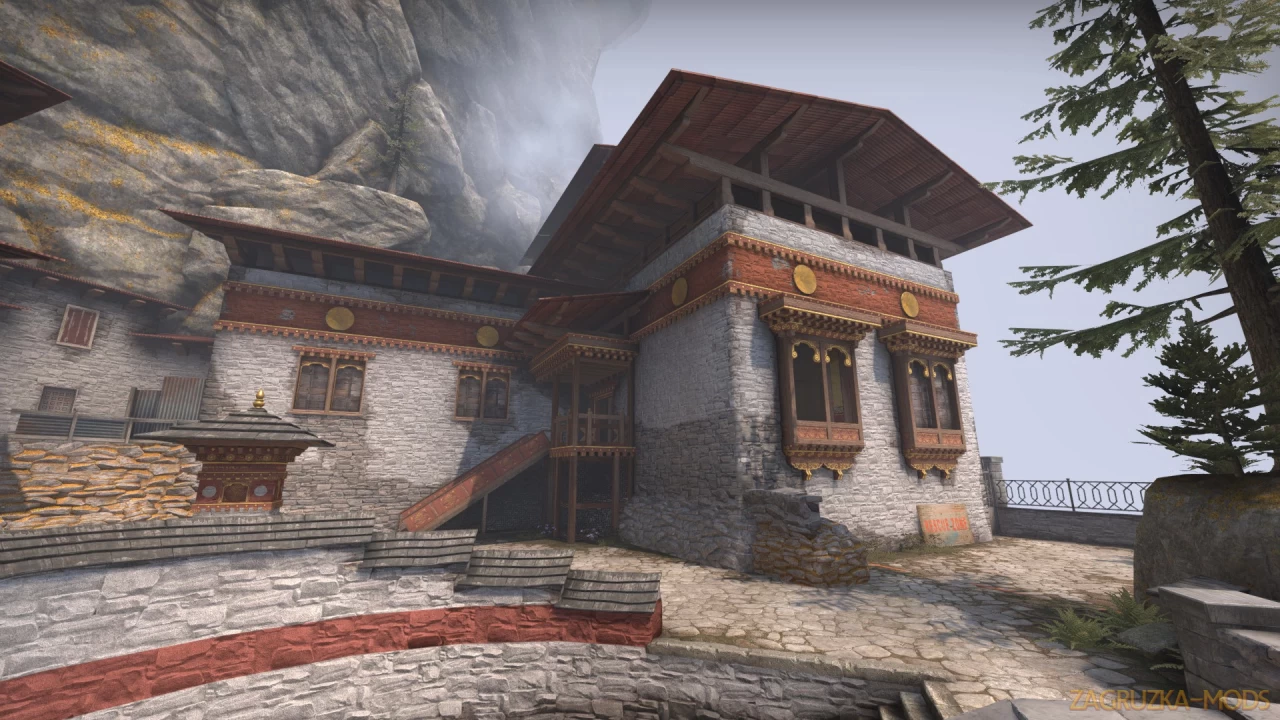 Download mod Paro Map v1.0 by Jakuza for CSGO | | Counter Strike: Global Offensive game.
Paro - is based on the Tiger's Nest temple complex in the Paro district of Bhutan. This map was created for the SE Discord 2020 Wingman Contest and introduces new mechanics to hostage mode for Wingman. Counter-Terrorists will reach the hostage first, but must then bring the hostage to one of the two Hostage Rescue zones in enemy territory.
- updated navigation mesh
- brightened interiors
- minor visual bug fixes
Enjoy!