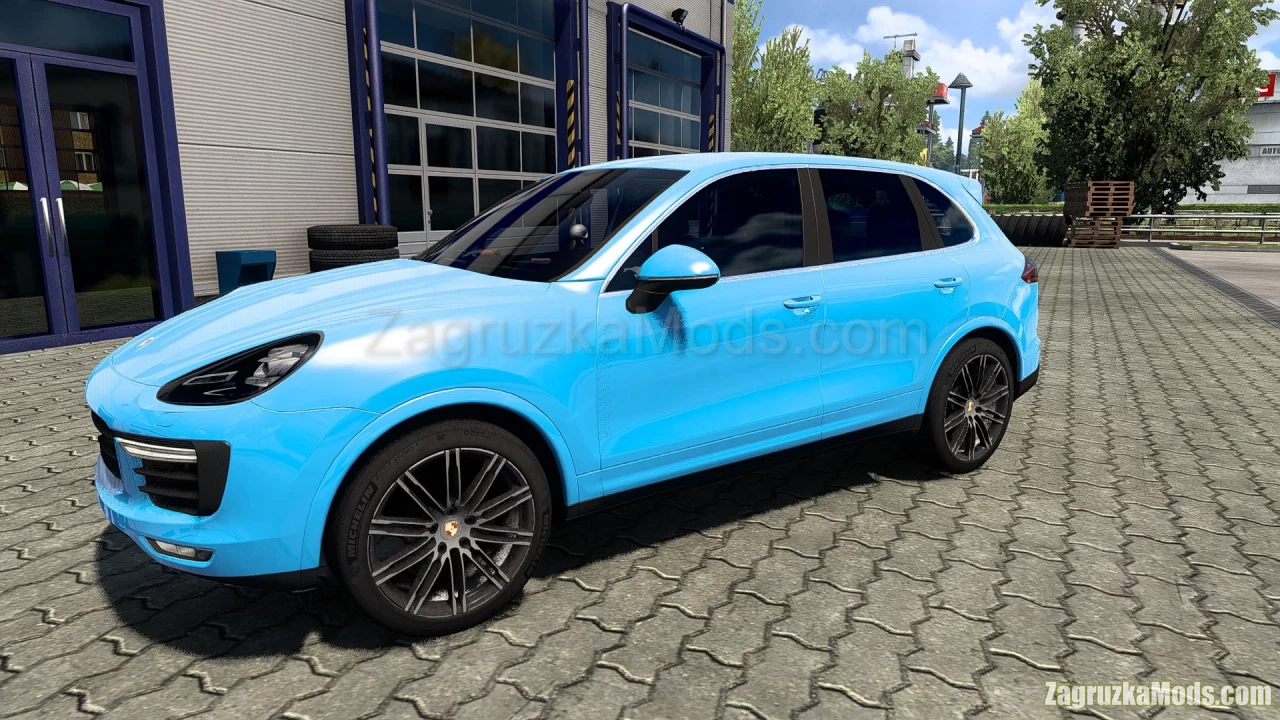 Last edited by: admin - 12-04-2021, 21:46
Reason: Mod Updated to v5.1
Download mod Porsche Cayenne Turbo S 2016 v5.1 (1.40.x) for Euro Truck Simulator 2 | American Truck Simulator game.
---
Porsche Cayenne Turbo S 2016
- is a passenger sport SUV car model from Porsche added for ETS2 and ATS players. A
 high-quality three-dimensional model with an original interior was used, where the authors managed to recreate the full-fledged animation.
---
Features Porsche Cayenne Turbo S 2016:
- independent car model
- High-quality 3D model
- High-quality detailed exterior
- High-quality detailed interior
- the model has own wheels
- the model has own rims
- Correct car proportions
- Correct seat positions for peds
- working lights
- working mirrors
- present the illumination of arrow speedometer and tachometer
- the character is correctly sitting in the driver's seat
- correct position of the Porsche logo
- the choice of transmission and gearbox
- the choice of wheels and rims
- the choice of body color / metallic paint
- Working headlights, brake lights, tail lights, front and rear turn signals, steering wheel and reverse signals
- The correct position of the player
- Cabin Accesories DLC support
- Supports all major functions of the game
- buy from Volvo or Acces Mod dealer
– Minor edits and fixes
– Fixed mirror
– Reconfigured sound on high RPMs
– Reconfigured transmission (improved realism)
Tested on game version 1.40.x