Special Griffin Skin v1.0 by DaStig
Author:
Tacsi68
| Date: 11-12-2018, 19:13 |
Views:
454 |
Comments:
0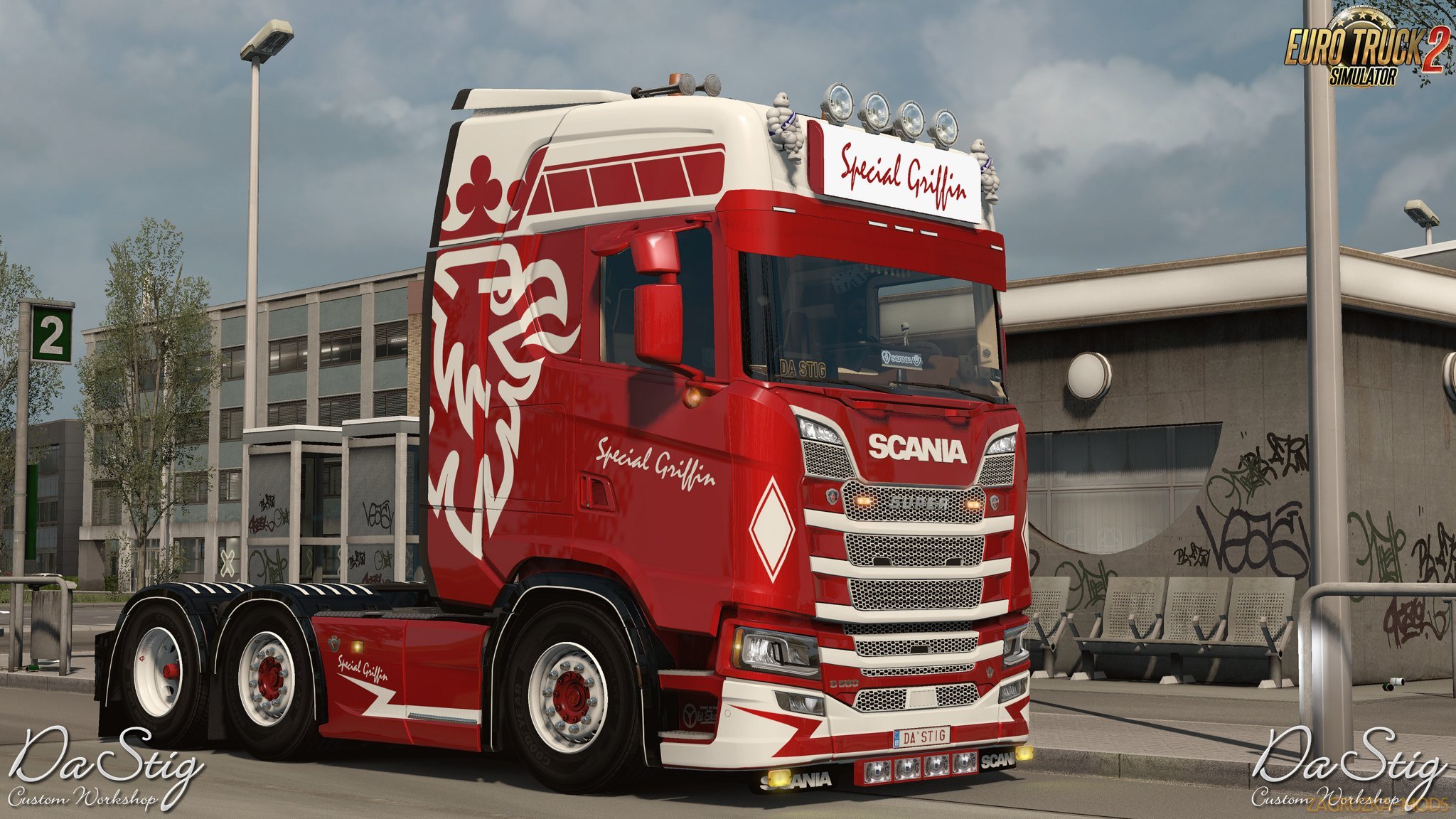 Description about Special Griffin Skin v1.0 by DaStig:
Special Griffin skin for Scania Next Gen (SCS) v1.0 for Euro Truck Simulator 2 game
Compatibility:
-This skin is available for the Scania Next Gen.
-Skin is metallic (free of choice ingame) - white color is fixed.
-The skin is made in 4k resolution, no compression is used generating the .dds texture files.
-Skinning for the colored rims from Abasstreppas is included.
Most common tuning parts are added to the skin: SCS parts, Mighty Griffin DLC stuff ... using other 
mods might cause the skin not to show properly due to missing def-file entries.
for Ets2 1.33.x and up ... game versions 
*Skin is not locked so you can change it to your needs, but always respect credits.
Credits:
Graphics & skin: DaStig
Truck: SCS 
Share / Download Special Griffin Skin v1.0 by DaStig:
Vkontakte
Facebook
Тwitter
Pinterest