Scania NGS P Cab (add-on for R chassis) v1.2
Author:
Tacsi68
| Date: 9-02-2019, 11:08 |
Views:
81 |
Comments:
0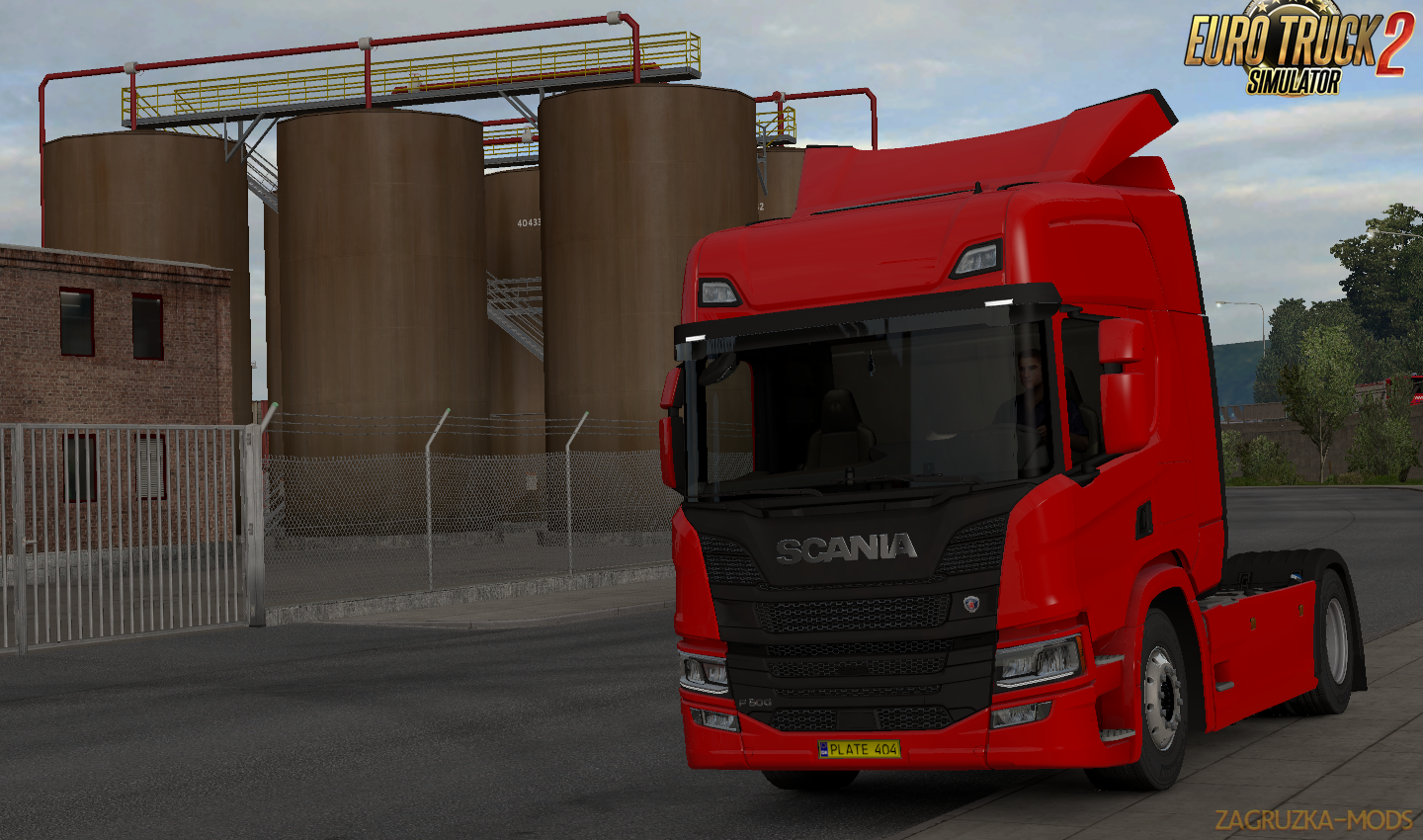 Description about Scania NGS P Cab (add-on for R chassis) v1.2:
Scania NGS P Cab (add-on for R chassis) v1.2 for Ets2 1.33.x game version
This mod is an add-on to SCS' Scania NGS R chassis.
Biggest features:
-Highline & Normal P Cabins;
-LHD & RHD interiors;
-Side spoilers with & without extensions (rubber tail extention and spoiler top deflector);
-10 roof spoiler tilt for each cab;
And more, but you'll see them yourself!
New version 1.2:
Fixing things that needs fix (really?!)!
The mod is an add-on for the R chassis, you'll find it in the Scania dealer.
You need to pick the correct parts (recognizable via the icon) yourself.
- Tweaked UV-Maps
- Added a second spoiler anchor for all P cabs
- 12cm side spoilers for Highline Cab
- Added a new painted door handle (with correct UV-map)
- Templates packed with the mod
- Fixes
- Giving Bruno a headache
The front corner deflectors got their own fixed UV-map now, their size is different than the R cabs. 
Compatibility with paintjobs designed for R is NOT assured.
Respect the work, keep the original link. 
(Please report any reupload, thanks!)
Compatible with EVR's R440 sound mod, select the P-Cab engines.
Credits:
-Bruno_G
-Special thanks to Wolfi & Sogard3
-Base model by SCS.
Share / Download Scania NGS P Cab (add-on for R chassis) v1.2:
Vkontakte
Facebook
Тwitter
Pinterest