Silver Surfer Script Mod v1.5 for GTA 5
Author:
admin
| Date: 13-03-2019, 08:16 |
Views:
3 232 |
Comments:
0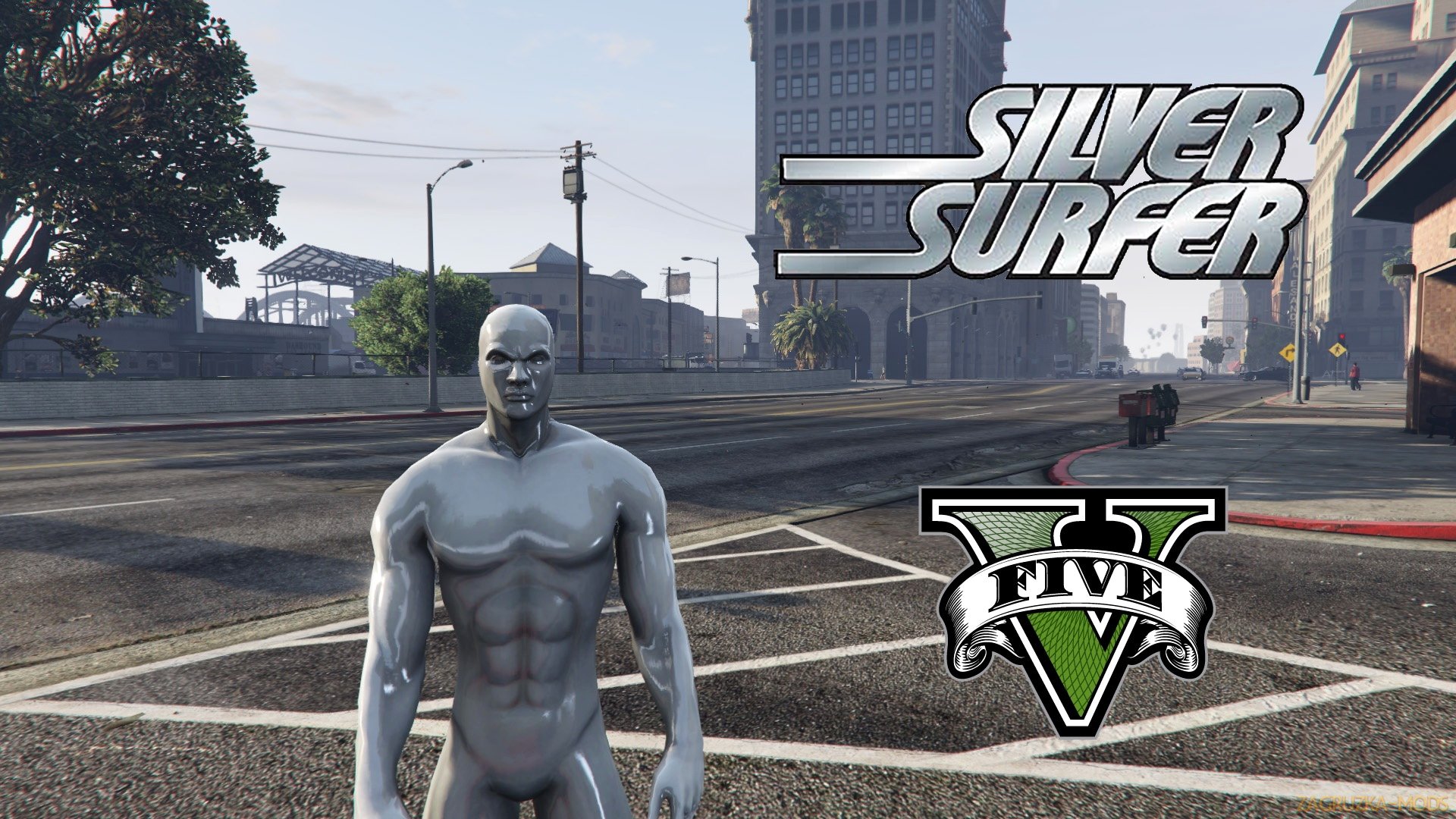 Category
-
GTA V other mods
Credits: - kevin73633
Description about Silver Surfer Script Mod v1.5 for GTA 5:
Download mod Silver Surfer Script Mod v1.5 for GTA 5 game.
Recommended Ped Model from:
I included my own board in this mod and it is recommended to use that along with this script. All code and Models is done by me and is original. I do not steal from other mod creators and i respect the immense amount of work they put in.
Anyone who is able to take a photo or video of their gameplay and send it to me will be greatly appreciated. ill also work to create some gameplay footage:)
Any feedback on features i should add or remove as well as existing bugs will be appreciated as well, please remember that this is my first mod and i'm still learning how to mod. This mod took a week to create and it will be updated weekly(every Friday probably).
Requirements (PLEASE DO THIS BEFORE INSTALLING THE MOD)
Download and install .NET Framework 4.6.1
Download and install C++ Redist 2017
Download and install ScriptHookV
Download and install ScriptHookVDotNet
Changes in v1.5 
-Added PowerWheel
-Added Board Transition so board comes to you when u summon it
-Added an additional ability: When you get off the board, you can attack cars and people with your board by clicking them which will teleport them to another dimension(Probably)
-In the updated 1.5 version theres a minor bug fix that plays some animations correctly as they werent loading before(Really sorry abt that)
-In the second 1.5 update the power wheel would sometimes appear at the wrong position and animations wouldnt play right so this fixes it, enjoy!
-Many many bug fixes  
Use OpenIV to replace the prop 'prop_aiprort_sign_01.ydr' with the one included in this file in GrandTheftAutoV\mods\x64c.rpf\levels\gta5\props\lev_des\v_minigame.rpf\
Place 'silversurfer.dll' and the pdb file 'silversurfer' in your scripts folder.
Once in game,
Press CTRL Key + B to activate your powers.
Press B to disable your powers.
Please post any questions in the comments section and ill try my best to respond.
CTRL+B: Activate Powers.
B: Disable Powers if active.
W:Move forward in camera direction.
A:Move left on the same level.
S: Move backwards in camera direction.
D: Move right on the same level.
SHIFT: Move at a faster speed with more wind effects to nearby peds and vehicles.
CLICK: Explode Peds or vehicles that have a marker above them
T: Grab peds in or out of vehicles which have the marker above them, can be done from far or closeby as well.
CTRL +T: Release Grabbed ped.
Q : Activate Phasing. (Allows you to go through buildings and pretty much any structure including the ground.)
CTRL+Q:Disable Phasing.
F (Vehicle Enter): Get off board, board will hove right behind you.
CTRL+F:Get Back on board.
R(Melee): Toggles Galactus ON/Summons Galactus to suck up nearby peds and vehicles into the sky as well as causes storm clouds to appear(Will Improve on).
CTRL+R: Toggles Galactus OFF.  
Tested in game version v.1180.1
Share / Download Silver Surfer Script Mod v1.5 for GTA 5: