MAZ 6303 + Trailer v1.3 for FS17
Author:
Zagruzka
| Date: 10-05-2019, 09:04 |
Views:
217 |
Comments:
0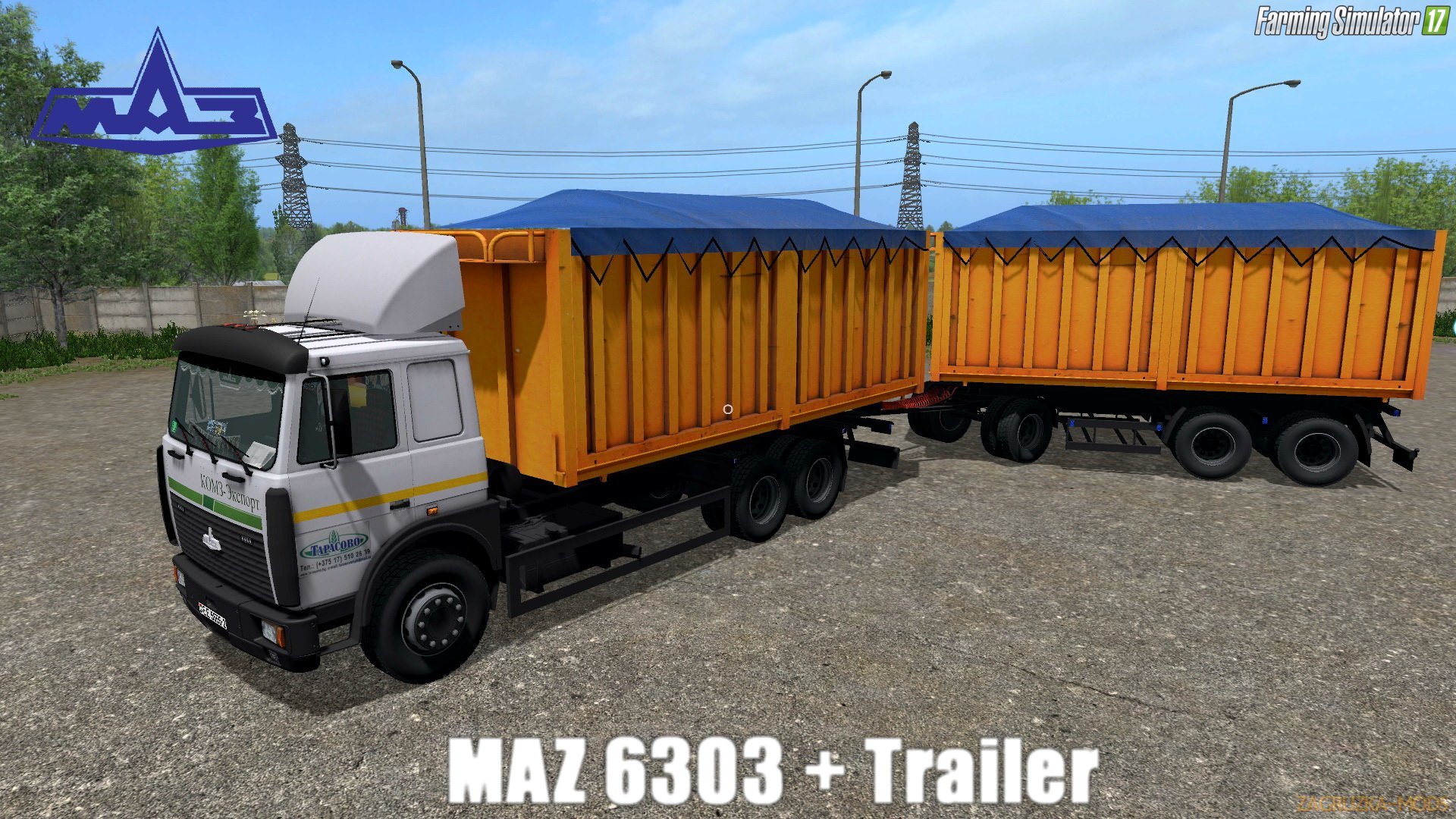 Description about MAZ 6303 + Trailer v1.3 for FS17:
Download mod russian truck MAZ 6303 + Trailer v1.3 for FS17 | Farming Simulator 17 game.
A great addition added to the game Farming Simulator 17 is Truck MAZ 6303 + Trailer for v1.5.x game version, which can be downloaded for free and without registration. You can also see other fashion from the category trucks for Farming Simulator 17 or go to the main section FS 17 games.
Features truck:
- Power engine: 235-300 HP
- Max. speed: 102-105 km / h
- Fuel capacity: 400 liters
- Price: 33.395 €
- Body / trailer volume: 22000/18000 liters.
- two-way unloading,
- awning
- locking of the trolley of the trailer
- trailing device
- soundproofing
- animation of the dashboard and mud flaps
- Warning light
- working lights
- animation parts
- The dust and traces of wheels
- Dirt / Washable
- detailed model 

Changes in v1.3:
Fixed warnings on door buttons (Now doors open), 

Added rubber deformation (though not very noticeable, but it depends on rubber), 

stuck mudguards to the swivel trolley, as they stayed in place when turning, bought with an open tent, podshamanil collisions, now does not pass through objects, 

lowered the loading trigger under low combines.
Tested on game version 1.5.x
Share / Download MAZ 6303 + Trailer v1.3 for FS17:
Vkontakte
Facebook
Тwitter
Pinterest