MHAPro EU Map v1.38 by MsHeavyAlex (1.38.x) for ETS2
Author:
admin
| Date: 31-07-2020, 18:11 |
Views:
864 |
Comments:
0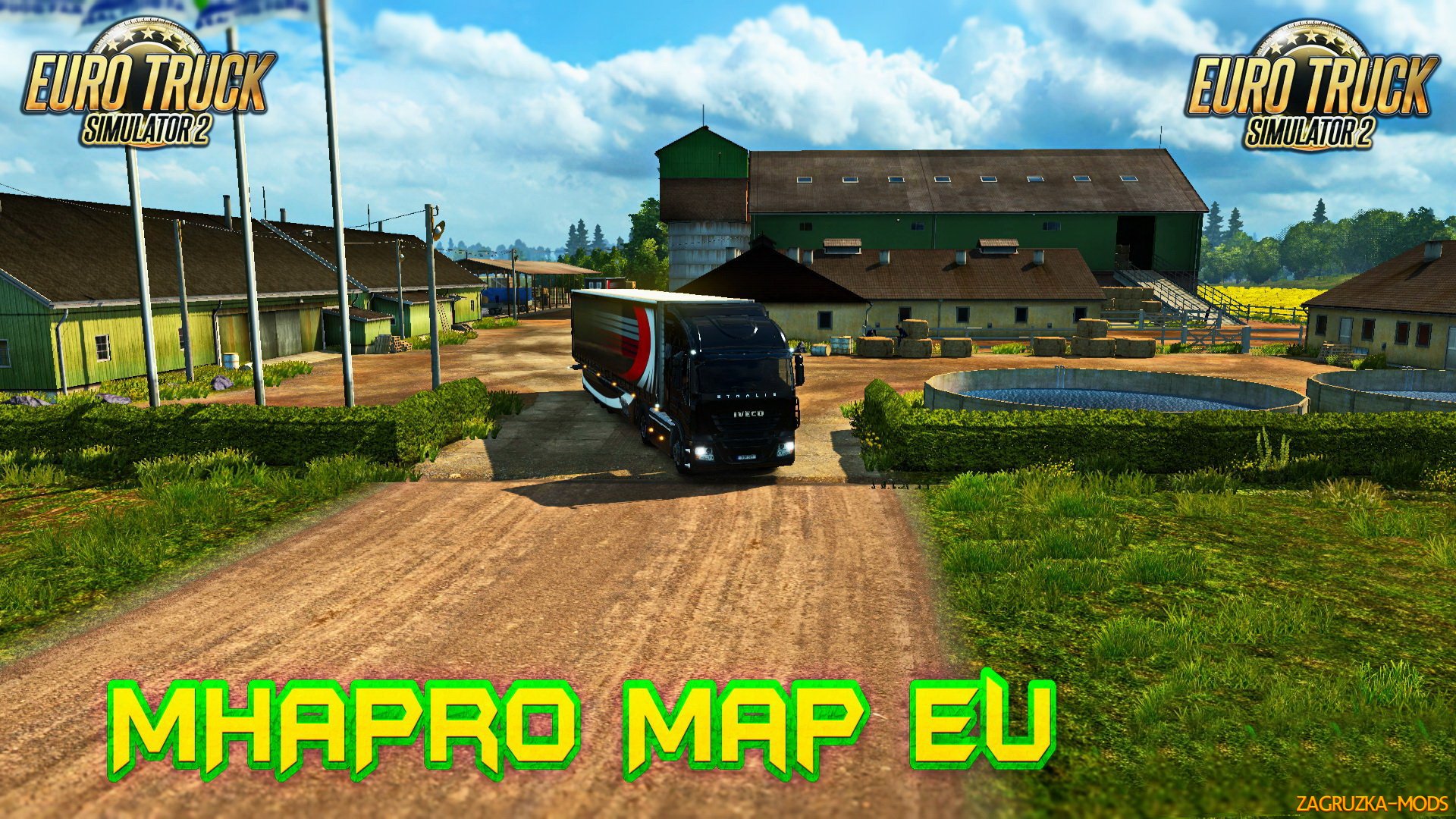 Last edited by: admin - 31-07-2020, 18:11
Reason: Mod Updated to v1.38.x
Description about « MHAPro EU Map v1.38 by MsHeavyAlex (1.38.x) for ETS2: »
Download mod MHAPro EU Map v1.38 by MsHeavyAlex (1.38.x) for ETS2 | Euro Truck Simulator 2 game.
A great addition added to the game Euro Truck Simulator 2 is MHAPro EU Map by MsHeavyAlex for 1.38.x game version, which can be downloaded for free and without registration. You can also see other fashion from the category Maps for Euro Truck Simulator or go to the main section ETS 2 mods.
---
MHAPro Map EU - the purpose of the add-on is not to add some completely new regions to the simulator, but to rework the original map of Europe in order to improve the quality of the game world, diversity and realism. The MHAPro map extends the standard Europe from Euro Truck Simulator 2, adding new locations, roads and various buildings.
The mod adds to the game new firms that exist in reality, bases for loading, gas stations, car repair shops, road signs, billboards and more. With the mod MHAPro Map EU European countries and the UK look completely new!
---
- adds new cities and towns, objects, companies, service stations, garages, gas stations, roads, intersections, cafes and much more.
- 22 countries
- 300 Cities
- 199 Companies
- new roads
- beautiful landscapes
- Required DLC's: DLC East +

DLC

North +

DLC

France +

DLC

Italy +

DLC

Baltic Sea !!
- Adapted to patch 1.38.x;
- Fixed textures under 1.38;
- Fixed trucks Scania and Volvo;
- Various fixes and improvements.
Tested on game version 1.38.x
Share / Download MHAPro EU Map v1.38 by MsHeavyAlex (1.38.x) for ETS2: