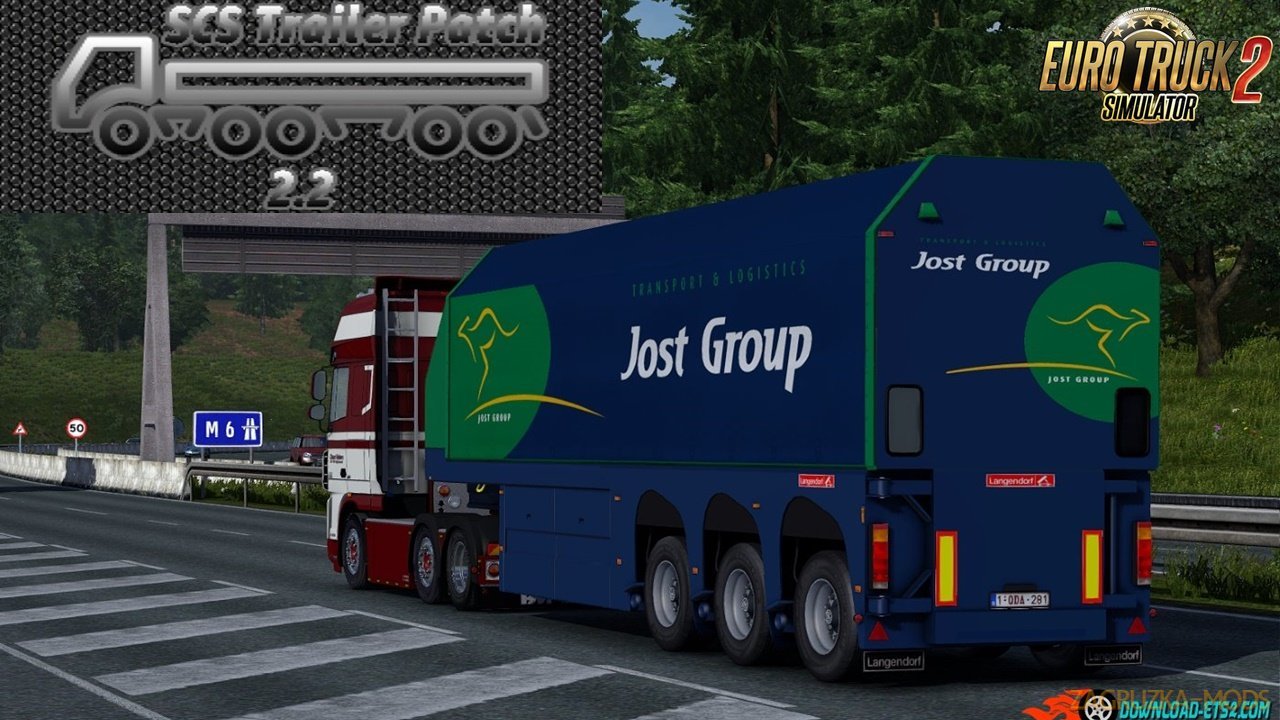 Last edited by: Tacsi68 - 17-05-2020, 13:32
Reason: Mod Updated
SCS Trailer Patch v2.2 for Ets2 1.37.x game version
- Updated for 1.37.x 
game version
Features:
Both stand-alone trailers and replacing runoff
- 100 different refrigerated trailers;
- 80 different tilt trailers;
- 20 different Box trailers;
- 40 different container trailers;
- 10 different tanks;
- 10 different trailers of glass vessels;
- 10 different low-load trailers;
- 1 trailer loader;
- 1 with the trailer platform;
- Lifting axles;
- Registered in traffic.
Credits:
Trailers:
SCS: Base trailers
Kamaz: Rebuild of flatbed trailer
Bora: Rebuild of almost all trailers
Wheels:
Kamaz: Tyre, rim
Ventures: High poly wheel for texture rendering
Bora: Rim, hub
Textures:
SCS: Basic textures
Google: Light, reflector textures
Good-Year: Tyre textures
Jegge: Skins, licenseplates
Nordish: Skins, licenseplates
Kaeseschuh: Skins
Edobeted: Skins
Reyhan: Skins
Arnook: Skins
MrAnthony: Skins 
Kamaz: AO texture, Reskins of Log trailer (logs), and Truck transport trailer
Bora: Skins, AO texture
Def: Buchhave: Calculating & adding trailer cargo files
This document refers to links to third-party content/website, from both our website(s) and our official Social Media pages. External links are selected and reviewed when a page/post is published. However, we are not responsible for the content of external websites. If you would like us to remove a link to your website from NHS Choices, please Contact us (Admin) Note that unless you have a legal right to demand removal, such removal will be at our discretion.