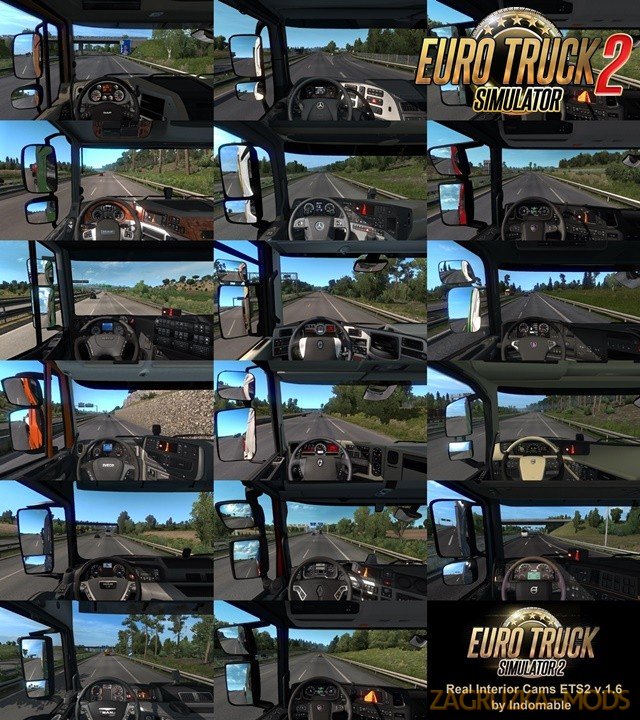 Last edited by: Tacsi68 - 24-07-2020, 15:46
Reason: Mod Update to v1.6.2
Real interior cams for all trucks v1.6.2 (1.38.x) for Euro Truck Simulator 2 game.
With this mod you will get new cameras in the interiors of the trucks interior. 
New Changes in v1.6.2:
- Compatible with version 1.38.1.0.
- Fixed some errors due to changes of the patch 1.38.

Compatible Trucks

Doubts or configurations
Tested on the game version 1.38.x