Renault Range T sound mod v2.0 by Leen
Author:
Tacsi68
| Date: 3-10-2019, 11:52 |
Views:
102 |
Comments:
0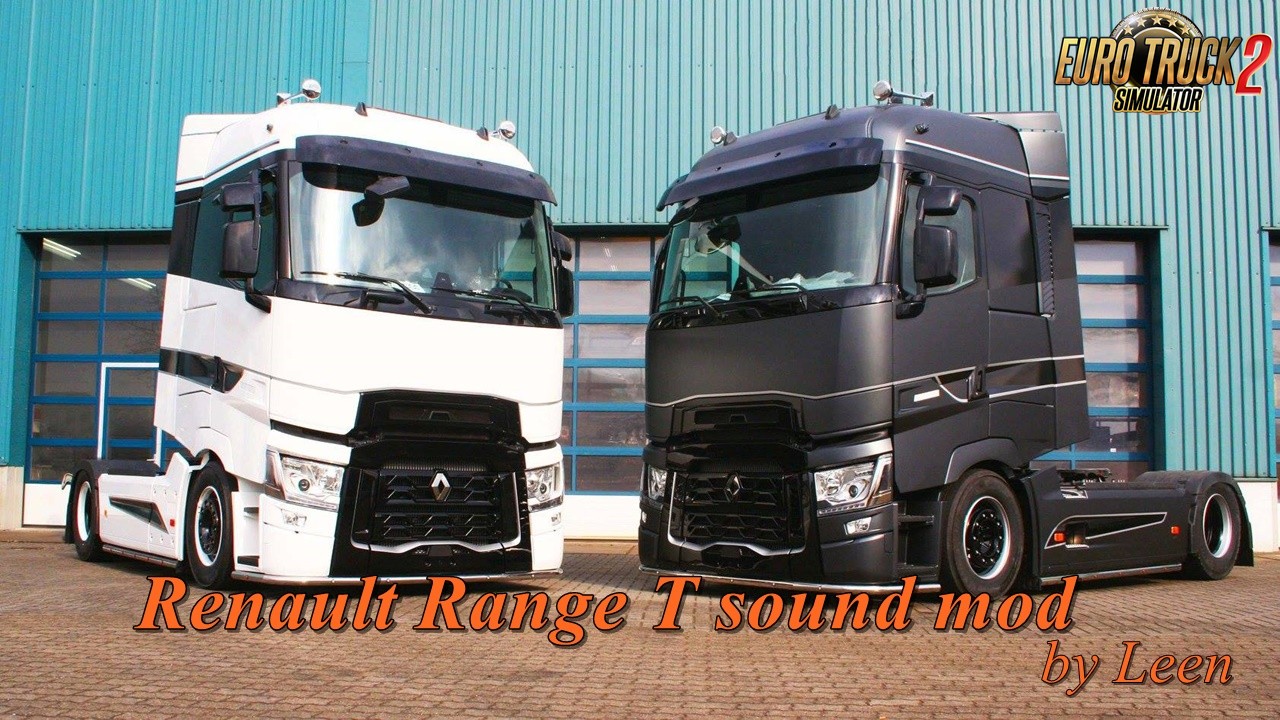 Category
-
ETS 2 other mods
Credits: - Leen, Kriechbaum and SCS
Description about Renault Range T sound mod v2.0 by Leen:
Renault Range T sound mod by Leen for Euro Truck Simulator 2 game
*
I have reworked my Renault and Volvo sound files and made a realistic Renault engine sound
 
I hope you virtual truckers like the sound and enjoy it on the virtual roads. 
New version 2.0:
I made a second version of this sound mod with another interior sound 
and first version stays online so you can choose which one you like most. 
Tested on 1.35.x game version 
Please respect authors work and do not steel re upload it on other websites, 
only on SCS forum you will receive updates.