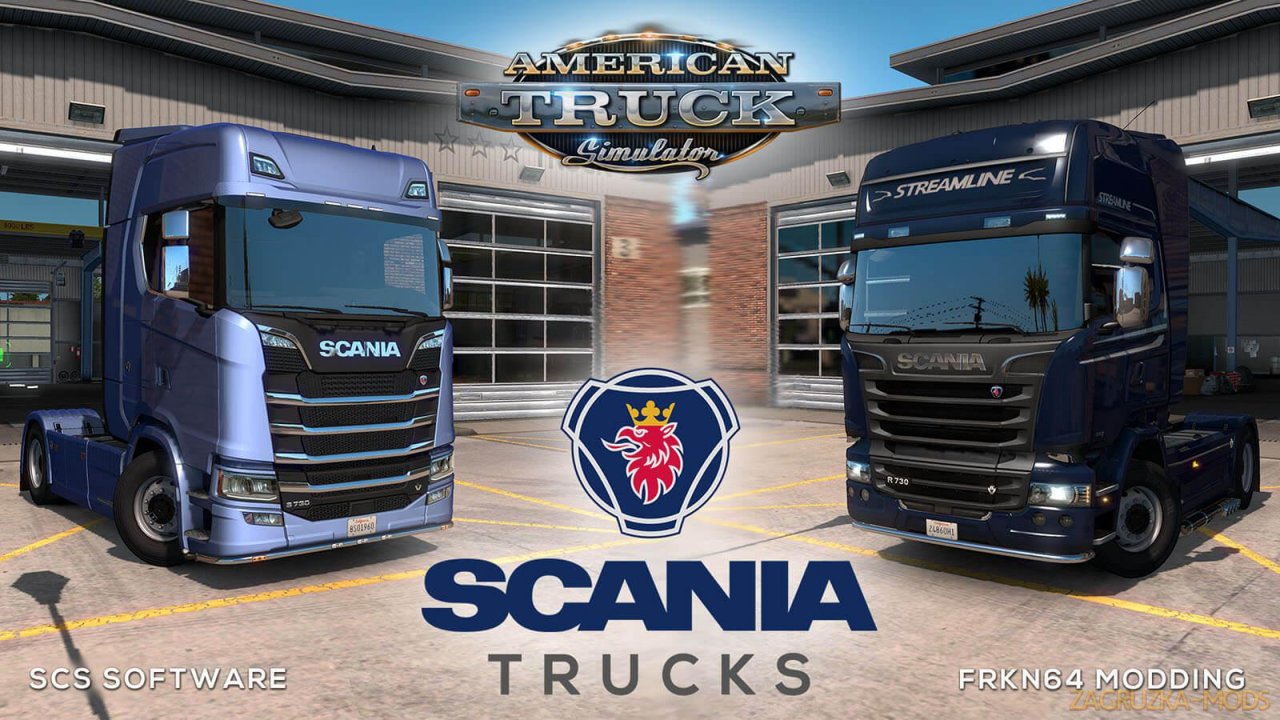 Last edited by: admin - 7-09-2020, 21:40
Reason: Mod Updated to v4.0
Download mod truck Scania Trucks Mod for ATS v4.0 by Frkn64 (1.38.x) for ATS | American Truck Simulator game.
A great addition added to the game American Truck Simulator is 
Scania Trucks Mod for ATS by Frkn64 for ATS for 1.38.x game version, which can be downloaded for free and without registration. You can also see other fashion from the category Trucks for American Truck Simulator or go to the main section ATS mods.
---
Scania Trucks Mod - this mod adds Scania trucks(from ETS 2) to ATS. You have to activate European Truck Dealers mod(included in zip file) to buy these trucks from the dealer.
After you activate it, you can find the trucks at dealers in San Francisco,
Tucson, Las Vegas or Farmington(New Mexico).
---
Features mod Scania Trucks:
Available trucks in the mod: Scania R 2009 – Scania Streamline – Scania R 2016 – Scania S 2016
– All trucks completely converted from ETS 2 without any bugs.
– Supports Advanced Trailer Coupling feature.
– Supports Trailer Cables feature.
– Supports Mod Dealer. (See the screenshots to learn how to buy a Scania using the Mod Dealer.)
– Now compatible with ATS 1.38 update.
– Updated truck model.
– Updated truck sounds.
– Added new horns.
– Added new accessories.
– Minor bugs fixed.
Tested on game version 1.38.x