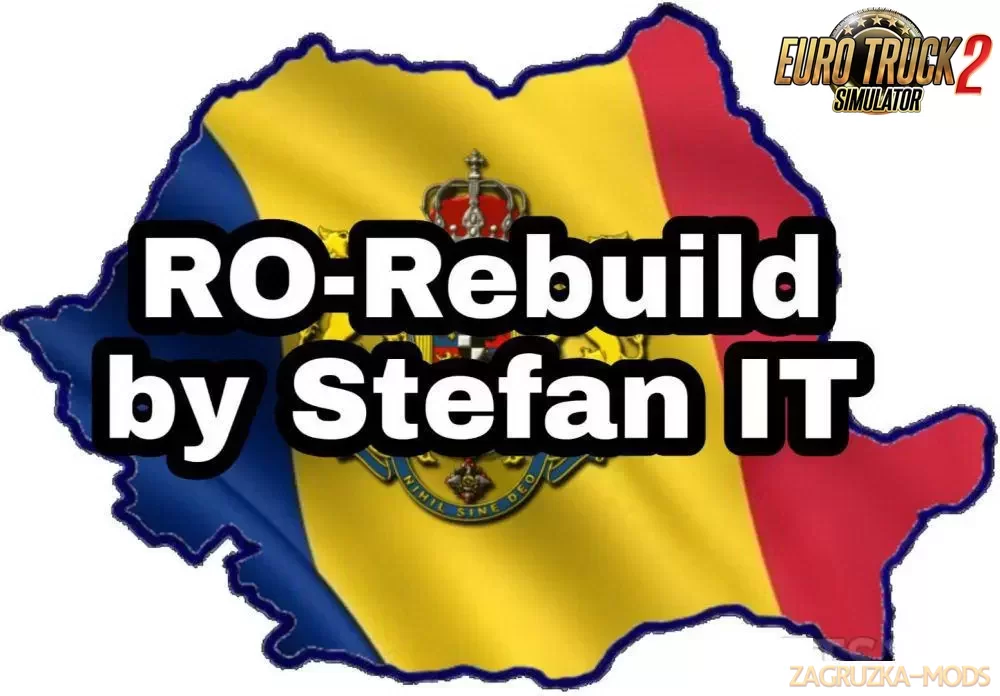 Download mod map RO-Rebuild (Black Sea Rebuild) v1.0 (1.36.x) for ETS 2 | Euro Truck Simulator 2 game.
A great addition added to the game Euro Truck Simulator 2 is Mod RO-Rebuild (Black Sea Rebuild) for 1.36.x game version, which can be downloaded for free and without registration. You can also see other fashion from the category Maps for Euro Truck Simulator or go to the main section ETS 2 mods.
Mod RO-Rebuild (Black Sea Rebuild) - reconfigures and improves Romania from the 
Black Sea

DLC
 released by SCS Software

.
Features map mod RO-Rebuild (Black Sea Rebuild):
- added the 10 PORT PORT near Constanța.
- We have extended the completion of the A4 Motorway with another roundabout, which is connected with the Port 10 Port and an Off-Road shortcut to Constanța.
- we connected A2 (Constanța-București) from A1 (București-Pitești) through a suspended road that passes through the middle of Bucharest, to make the Constanța-Pitești route faster.
- partial addition of the village Clondiru in the game (completely in version 2.0).
- I improved the vegetation of the roads.
- I added an express road Timișoara-Reșița.
- we allowed access to 92 roads that were blocked by barriers.
- I extended the capital Bucharest with a few buildings and streets.
- I improved the A2-Bucharest exit
- I have added an express route [normal] that links Constanța with the city ovidiu [normal].
- we improved the customs Nădlac and Borș [normal]
- I added details (parked cars, signs, etc.)
- unknown changes
Tested on game version 1.36.x