RoExtended Project v2.5 (all DLC) by Arayas (1.36.x)
Author:
Tacsi68
| Date: 21-02-2020, 13:18 |
Views:
1 221 |
Comments:
0
Description about « RoExtended Project v2.5 (all DLC) by Arayas (1.36.x): »
Download mod RoExtended Project v2.5 (all DLC's) by Arayas (1.36.x) for ETS2 | Euro Truck Simulator 2 game.
RoExtended Project - is a complete map of Romania with a lot of cities from the Romania, 
all the main cities from every county. 
All the cities are fully operational with companies and garages to start the game in.
All cities are are brand new, no copy/paste was used (what's the point?). Some are big, some not.
---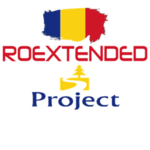 MAP DLC NEEDED.
You need all 5 map DLC: 
-Bella Italia DLC
-Vive la France DLC
-Going East DLC
-Scandinavia DLC
-Baltic DLC
-Black Sea DLC; 
---
New Changes in v2.5
New cities/areas: 
-Kherson, Kramatorsk, Melitopol, Nova Kakhovka, Zaporizhzhia, 2 Dnipro river Dam's (UA)
-Targu Jiu, Buzau and Suceava, connection Cluj-Reghin, simple toll Cernavoda(RO) 
Changes in v2.4:
- Redesigned / improved road from the border with Ukraine.
- Improved vegetation on the roads.
- Added details (parked cars, signs, etc.).
- Elimination / correction of errors, such as: flying models, grass getting on the road, 
lack of vegetation in areas adjacent to the road, holes in the map.
- Correction of poorly installed chippers near various roads on the map.
- Added cities of companies and different beautiful places!
- Map DLC needed: Baltic, Italia, Vive la France, Going East, Scandinavia, Road To The Black Sea
- Game version: 1.36.xx or newer

Compatibility: 
- Check Roextended site, the "Road connections" page,
for future RC's we are gonna provide when Promods and Promods add-ons
are gonna be updated to the latest Black Sea DLC.
This is not suitable for old Promods 2.43. 

Credits:
-Todor Alin for materials and support
-Etrusan 3D for his new map assets
-Jazzycat for romanian car models
-SlavikSD for updating some files (errors removing)
-FLD for map materials
-Rusmap for adboard files.
-Elyxir for his materials from older Romania map
-Satan 19990 for some of materials
-Bluetruck for his Blue materials
-Stefan 1994
-Bogdan
ROEXTENDED PROJECT it's under protection of EULA License.
Any unauthorized copying, alteration, distribution, transmission or other use 
of this material without our explicit agreement is prohibited.
Copyright Romania Extended Project© 2018. All Rights Reserved.
Attention!
 This is a paid mod!!
Tested on game version 1.36.x
Share / Download RoExtended Project v2.5 (all DLC) by Arayas (1.36.x):