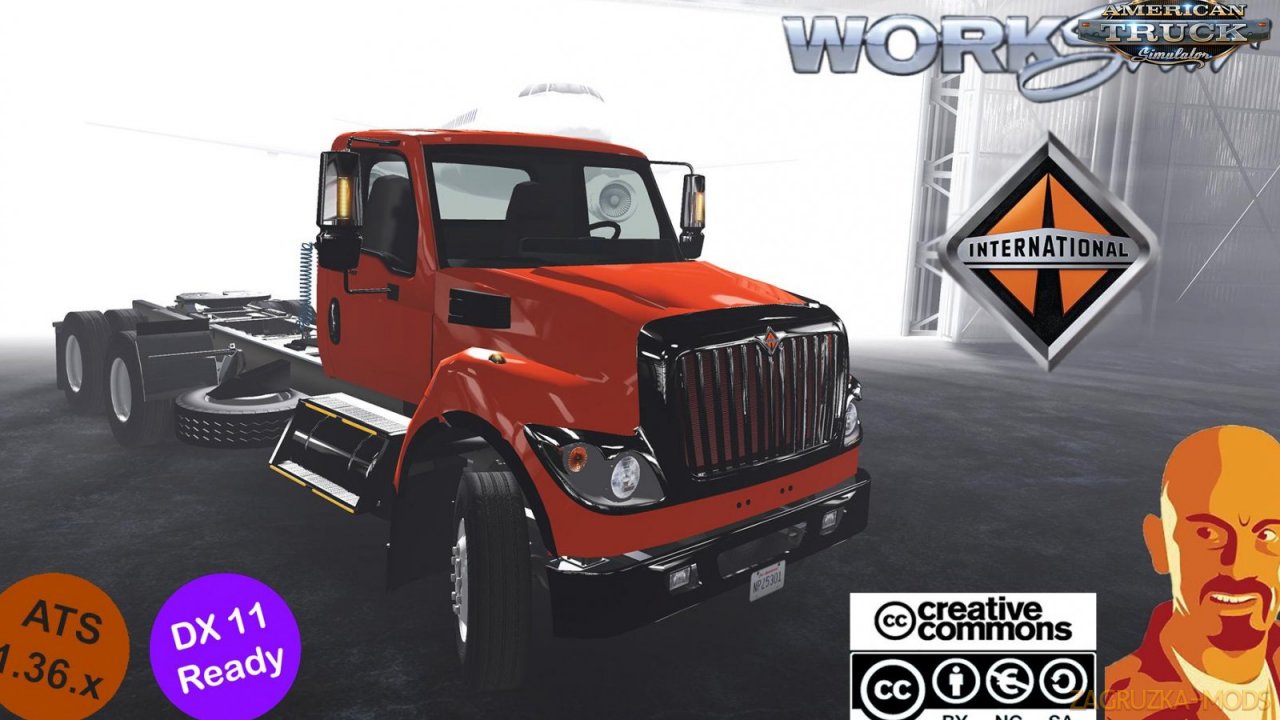 Mod truck International Workstar v1.0 Reworked by CyrusTheVirus (1.36.x) for ATS | American Truck Simulator game.
A great addition added to the game American Truck Simulator is 
Truck International Workstar Reworked by CyrusTheVirus  for ATS for 1.36.x game version, which can be downloaded for free and without registration. You can also see other fashion from the category Trucks for American Truck Simulator or go to the main section ATS mods.
International Workstar
- here is the c
ompletely redesigned mod from the author CyrusTheVirus for ATS fans players.
International Workstar Reworked by CyrusTheVirus:
- Def files updated;
- 3D models revised and fixed;
- Added super short chassis;
- Added Skyrise cockpit;
- New mirrors;
- Updated radiator trim;
- Removed duplicate engines;
- UI shadows fixed;
- Cabin with suspension system;
- Redesigned and improved lights;
- Fixed the position of some accessories;
- Added new accessories;
- Removed unnecessary files;
- Added to the truck gallery;
- Added to quick tasks (3 versions);
- SiSL Megapack addon is built in m and updated;
- You need SiS'L megapacks so that all accessories for the interior are available; 
Please inform about bugs/errors. Thank you.


cyrusthevirus2016@gmail.com 
Tested on game version 1.36.x