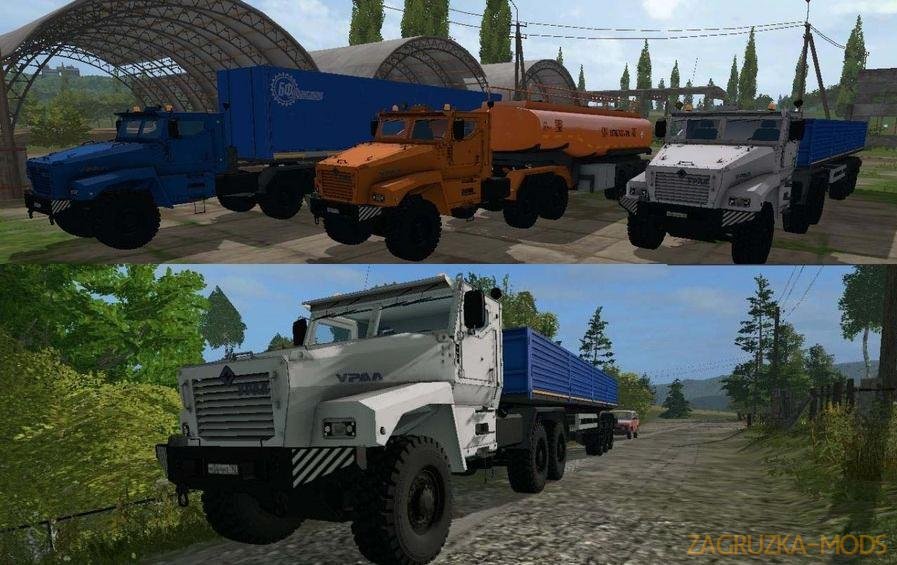 Mod russian Ural 63099 Truck v1.1.0.1 for FS17 | Farming Simulator 17 game.
A great addition added to the game Farming Simulator 17 is Truck Ural 63099 for v1.5.x game version, which can be downloaded for free and without registration. You can also see other fashion from the category trucks for Farming Simulator 17 or go to the main section FS 17 games.
Features truck Ural 63099:
- Power 312 hp
- Speed 85 km/h
- Selectable Design Color
- Choice of Color
- Washable
- the model has own interior
- the model has own wheels
- the mode has own sound
- working Mirrors
- working lights
- The dust from the wheels
- Traces of wheels
- Dirt / Washable
- detailed model
Changes in v1.1.0.1:
- The archive was cleaned and put in order (now it is 32 mb, instead of 78).
- Redid the deformation to a more pleasant and correct one.
- Made wheels separate i-3d and his xml.
- Prescribed mirrors.
Tested on game version v1.5.x