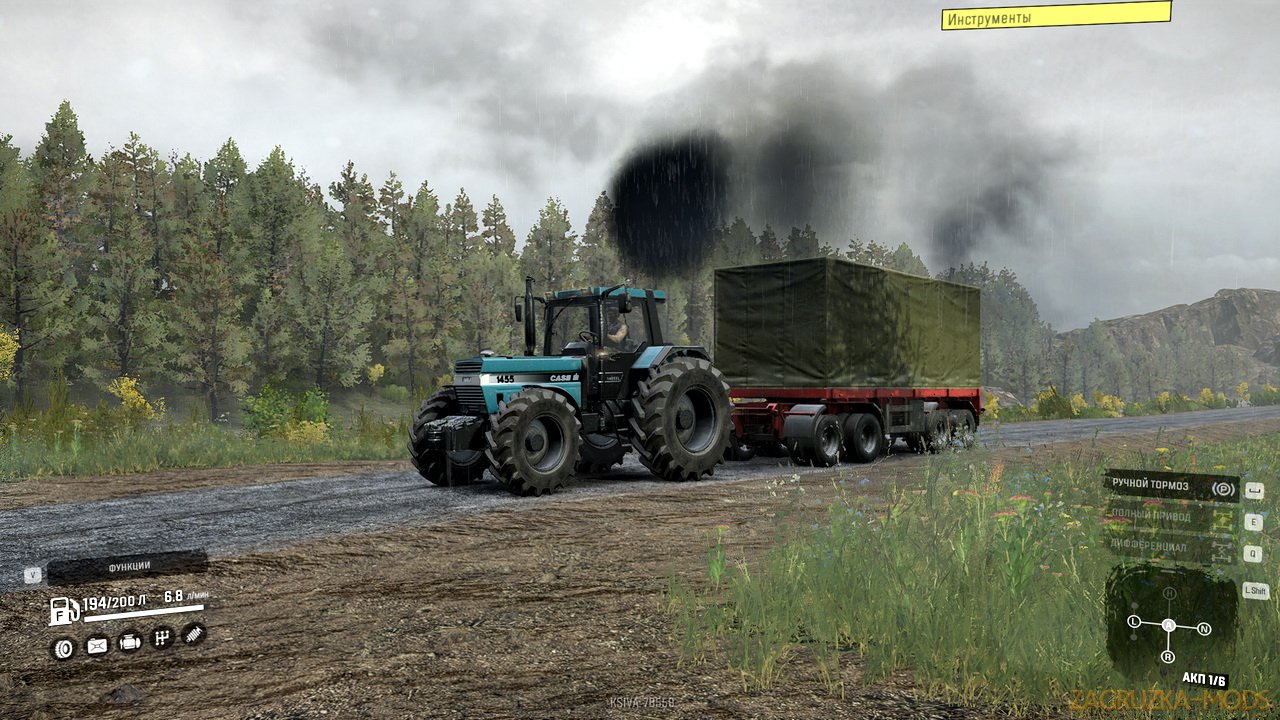 Last edited by: Zagruzka - 9-05-2020, 20:46
Reason: Mod Updated to v3.0
Download mod agricultural Case IH 1455XL Tractor v3.0 for SnowRunner game.
Case IH 1455XL - Excelent quality tractor mod added for SnowRunner players to the game. The Case IH 1455 XL tractor was built by Case IH in Germany. It features a 145 hp (108 kW) engine.
Features mod tractor Case IH 1455XL:
- Fuel capacity: 200 liters
- The view from the cabin
- hands on steering wheel
- the model has animation parts 
- the model gets dirty
- the model has own wheels
- the model has own sound
- the model has own configuration
- working lights
- working mirros
- present the driver in the cabin
- model far away looks like up close
- detailed model
- added own wheels, added beacon 
Tested on game version v4.7