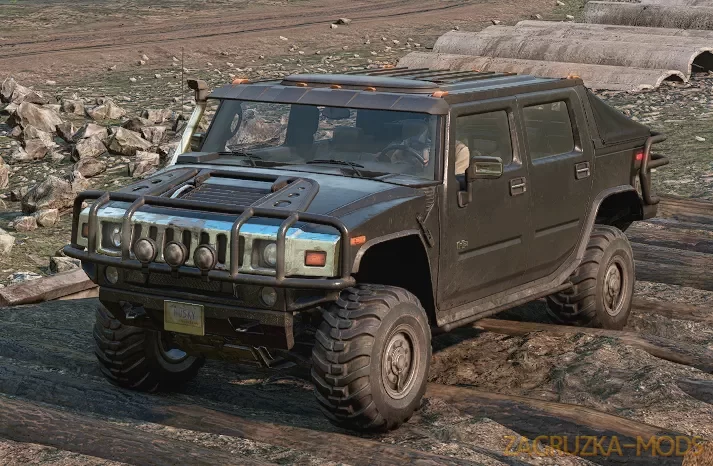 Download mod Hummer H2 v1.1 by emilhetty for SnowRunner game.
Hummer H2 - this mod adds custom changes for the vehicles provided by author ,,emilhetty,,. Emil's Hummer H2 should work with subscribe and enabling in mods section, no need for manual installation.
It is a new car that you'll find in your truck store, everything is unlocked and the price should be 1.
List of upgrades and available options for Hummer H2:
- 7 New engines
- New gearbox with 10 auto gears, 3 low gears and 1 high gear
- New winch with maximum length and strength. Offline winch that work without the engine running
- Improved steering
- Several raising options
- New spare tire with 1000L fuel, 10000 repairs and 1000 wheel repairs
- New roof rack with 1000L fuel, 10000 repair and 1000 wheel repair
- Added support for Truck trailers
- Added all wheels in different dimensions and with different offsets
- Added rims to different suitable wheels
- Option to remove front bumper
- Option to remove rear bumper
- Fixed files interference with stock files
- Added rims to different wheels
- Added Emil's Ultimate roofrack
Tested on game version v5.3