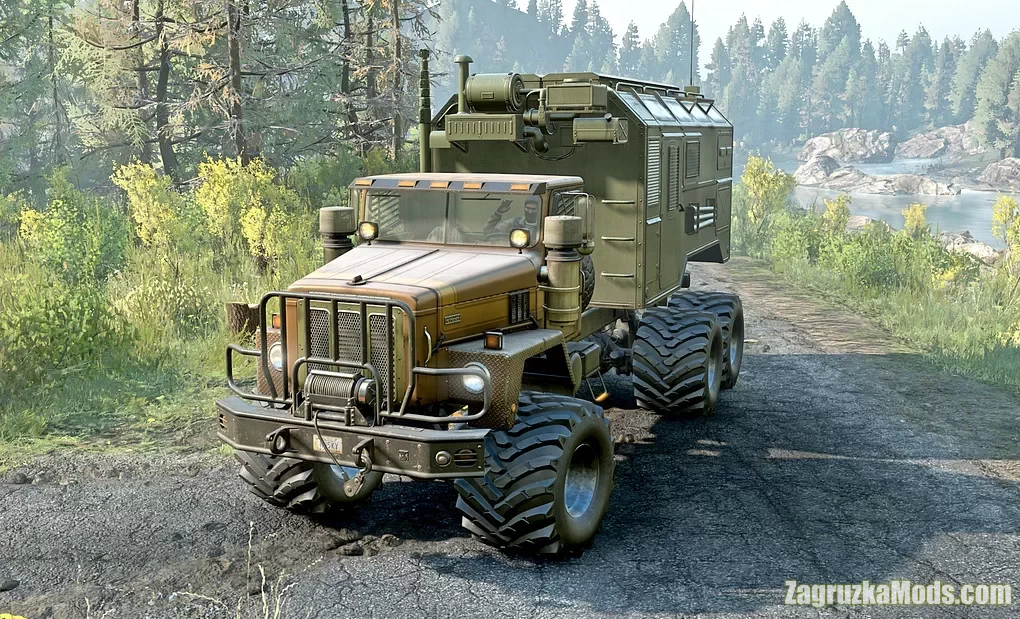 Mod Updated to v1.7
Category - SnowRunner Mods
Download mod Paystar 5070 Truck v1.7 Edit by Jboosted for SnowRunner game.
Paystar 5070 - custom changes and new improvements added for the default truck by author ,,Jboosted,, for Off-Road players.
- Left default transmissions alone but added JBE transmission
- Added 2 backup lights to 1 of the cabin protectors
- This can tow/pull all trailers, including scout trailers
- Added 2 additional engines to the list
- Increased fuel capacity to 100 gallons (increased fuel capacity on the roof rack also)
- Added a few more paint colors (Now has purple schemes)
- Added more wheel/tire options
- Frame Addons except small frame addons (no 1 slot sideboards, etc.)
- Added weighted bumper
- US Minicrane
- US and RU Big cranes
- Adjusted both default suspensions and added JBE Flex (not crazy flex)
- Added an Autonomous Winch. (Longer and Stronger)
- More rim options for select wheels
- Added 2 additional winch point near the back of the truck
- HID headlights.
- Added LEDS to the steps
- Blue LEDs in the driver vent and passenger vent (getting better with LED work)
- Corrected light colors
- Handbrake is connected to front and rear
- More Snorkel and Exhaust options
- Removed drivers side blue vent
- Removed a tire options
- Added option to remove rear fenders
Tested on game version v11.0
This document refers to links to third-party content/website, from both our website(s) and our official Social Media pages. External links are selected and reviewed when a page/post is published. However, we are not responsible for the content of external websites. If you would like us to remove a link to your website from NHS Choices, please Contact us (Admin) Note that unless you have a legal right to demand removal, such removal will be at our discretion.