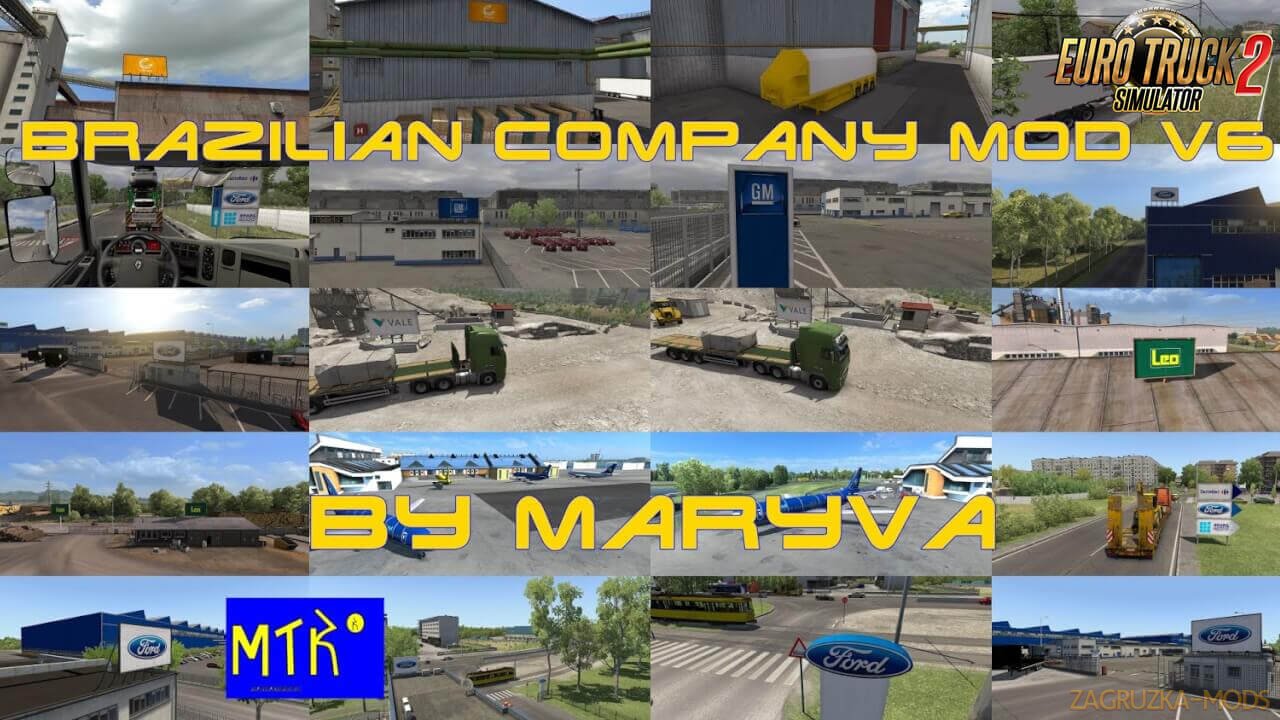 Download mod Brazilian Company Mod v6.0 (1.37.x) for ETS 2 | Euro Truck Simulator 2 game.
A great addition added to the game Euro Truck Simulator 2 is Mod Brazilian Company Mod for 1.37.x game version, which can be downloaded for free and without registration. You can also see other fashion from the category Trailers for Euro Truck Simulator or go to the main section ETS 2 mods.
---
Brazilian Company Mod- this mod modifies game companies to Brazilian or multinational companies in Brazil at DLC Road Black To The Sea without modifying the original companies there.
---
Features Brazilian Company Mod:
- Tested at version 1.37.x
- Tested on multiple maps:
- Original and DLCs.
- Promods 2.46
- EAA (Except standalone companies)
- RBR Map (Except standalone companies)
- Eldorado Map (Except standalone companies)
- RC Map (Traffic only and European part)
- adapted to the latest game version
- new companies added
Tested on game version 1.37.x