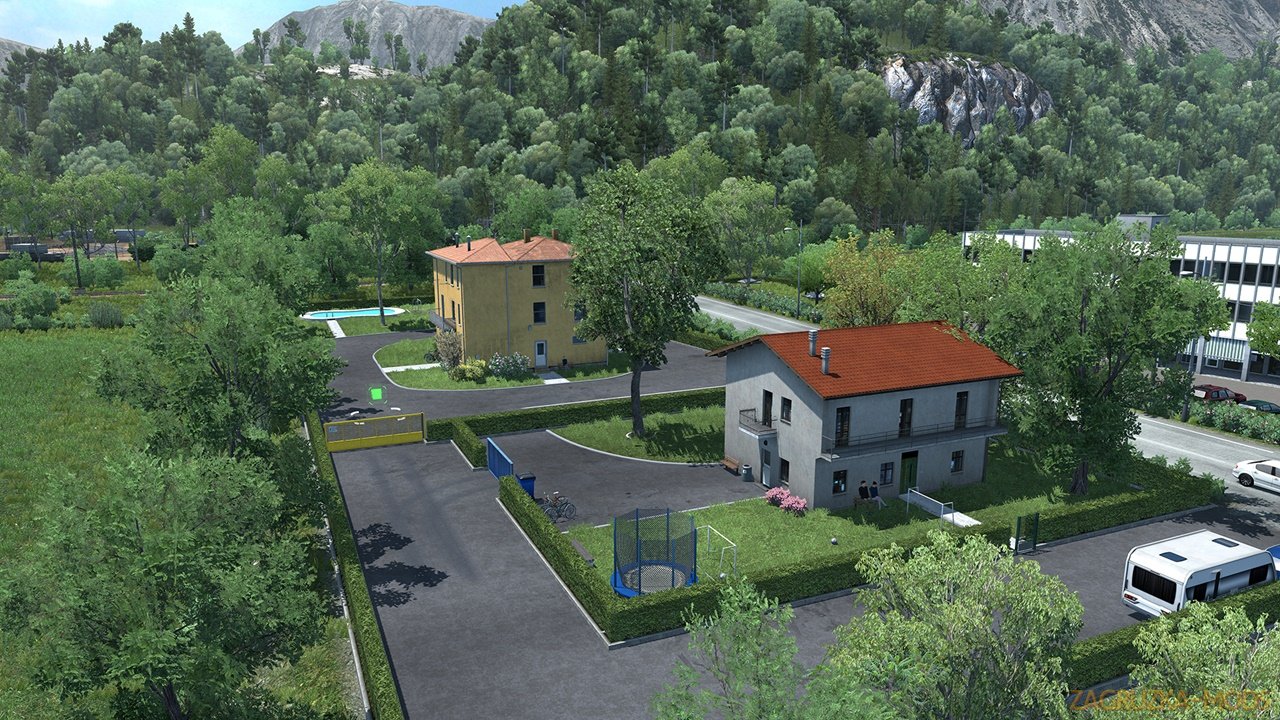 House in Italy by Adison Cavani (1.37+) for ETS2 | Euro Truck Simulator 2 game. 
Download this mod and you have house in Italy with garage with possibility to refuel, sleep or repair .
There is also a company near house.
Location:
central Italy, between Ancona and Terni. Visible on map as "House".
Work on SCS map and Promods Map!
*Required DLC:
Italy!
Compatible with 1.37.x and 1.38 (tested) game versions
May be compatible with previous versions (not tested).